You can't create an IT-enabled future with a backup and recovery strategy from the past. Learn how modern data protection can help you meet the challenges.
1. 35% of IT organizations report that keeping pace with data growth is one of their most significant data protection challenges.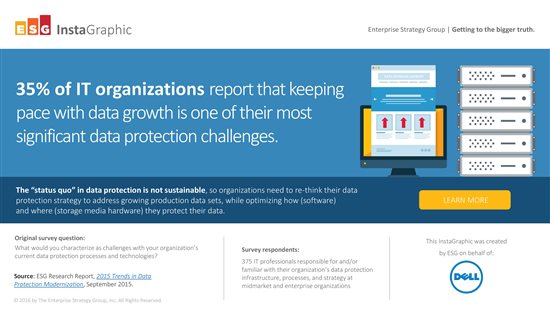 2. 45% of senior IT decision makers report that increased use of on- and/or off-premises cloud infrastructure in a top ten IT priority for 2016.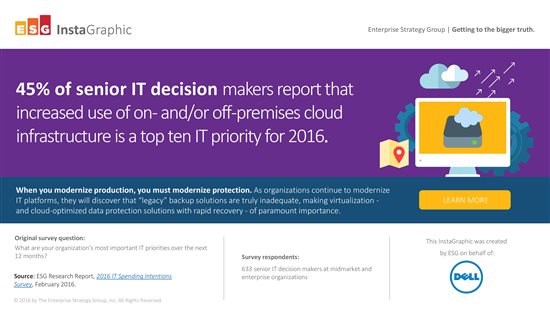 3. 67% of production applications at the average midmarket and enterprise organization have a downtime tolerance of two hours or less.