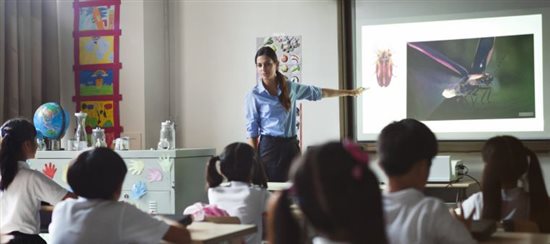 In my previous blog, I explained some of the significant systems management challenges facing educational institutions as they adopt more digital curricula to deliver a quality learning experience for their students. Without the right tools, these systems management challenges can quickly overwhelm even the most experienced IT staff.
But many educational institutions have found a better way — they have streamlined endpoint management, improved uptime and reduced IT overhead by implementing Dell KACE. Here are three ways these solutions help educational institutions to increase efficiencies, cut costs and improve security, all while maximizing the student learning experience. (I'll explain three more ways in my next blog post.)
Automate the management of hardware and software assets
First, the Dell KACE portfolio significantly eases the burden on IT by centralizing and automating a wide range of systems management and Windows workspace management tasks. For example, you can get detailed hardware and software inventory information for all your Windows, Mac and Linux systems, including desktops, notebooks, servers, printers and networking equipment such as routers and switches. It's easy to generate the system-wide IT reports you need to prove your license and regulatory compliance.
Quest KACE solutions also automate the administration, distribution and installation of virtually any application, service pack, update, hotfix or digital asset for Windows, Mac and Linux desktops, laptops and servers. Dell KACE helps you ensure that computer type, hardware, browser versions and operating systems are configured properly, and provides insight into whether you need to buy new hardware or upgrade bandwidth and operating systems to support digital learning. More broadly, Dell KACE makes it easy to manage Windows firewalls, connect to file servers, add and remove printers, manage shortcuts, manage Outlook profiles, configure internet browser settings and manage administrative privileges.
Efficiently image computers for each new school term
With manual approaches, imaging systems in preparation for each upcoming school term can take months. Dell KACE can slash that workload to weeks or even days by streamlining and automating the entire re-imaging process for both Windows and Mac platforms. You simply maintain a few thin gold master images, tailoring them for particular situations. Dell KACE deploys the images over the network, eliminating the need to visit each machine or bring them all to a central location. To reduce bandwidth use and speed deployment, you can create virtual deployment appliances at remote locations and deploy images from them, and you can even deploy an image to multiple systems simultaneously.
Quickly resolve issues
Third, Dell KACE's service desk eliminates the need for IT staff to physically visit machines to resolve issues, speeding resolution and enabling students, teachers and IT staff to be more productive. Plus, automatic notifications save students, faculty and staff time by keeping everyone informed about the status of their tickets.
That's not all!
Be sure to read my next blog post, where I'll explain three more ways Dell KACE can help support digital learning at your school or college. For more details about addressing the systems management challenges that educational institutions are facing today, be sure to read our whitepaper, "Solving Systems Management Challenges for Education."