Hi. I'm getting ready for next week's SharePoont COnference Australia, and I was looking for an image to illustrate dust. Hard to photograph, it turns out! This is the closest I found.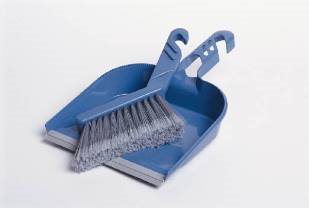 So I've already discussed how SharePoint BLOBs are taking over SQL and how large media is sapping your SharePoint performance. Today I want to talk about why old and unused SharePoint data stored in SQL is another of the Top 5 Performance Killers in SharePoint Storage. Its also a huge killer for productivitiy and adoption - nobody likes wading through pools of dead docs to get what they need - but more on that soon.
SharePoint Storage Performance Killer #3:
Too Many Old and Unused Files Hogging Valuable SQL Storage
As data ages, it usually loses its value and usefulness. In fact, 60-80%+ of content in SharePoint is unused or used only sparingly in its lifespan. But many organizations treat that old and unused data the same way they treat the 20-40% that represents new and active content – by keeping it in the same storage. This approach takes up a lot of expensive SQL space and degrades SQL and SharePoint performance.
The Solution
A better approach is to move less active and less relevant SharePoint data to less expensive storage while still keeping it available to end users via SharePoint. Storage Maximizer for SharePoint offers tiered storage – you can easily move each piece of SharePoint data through its life cycle to various repositories, such as direct attached storage, a file share or even the cloud. With tiered storage, you can keep your most active and relevant data close at hand (in SQL Server, for example), while moving less active and less relevant data to less expensive and possibly slower storage, based on the particular needs of your data set.
By externalizing the data that weighs down SQL, Storage Maximizer for SharePoint reduces storage costs, boosts performance and increases capacity for more relevant data in key data repositories. In particular, because the remaining content database will be much smaller, a greater portion of it can be addressed through server in-memory caching – so the current files you use the most will be delivered from faster storage with better performance.
Stay tuned to this blog for the rest in this series of The Top 5 Performance Killers in SharePoint Storage!
Missed the first post in this series? Here they are:
Beware the BLOB taking over your SQL – the first post of the Top 5 Performance Killers in #SharePoint Storage!
Videos, Images and PPTs: How the Avalanche of Large Media is one of the Top 5 Performance Killers in #SharePoint Storage!