"Have you hugged your Active Directory today?"
That wouldn't make much of a bumper sticker I suppose, but you could say that the health and happiness of your Active Directory were top of mind for us when we packed more than 140 reports into Enterprise Reporter.
We wanted to give you the most important information you need to administer your entire Microsoft server environment, without making you run all over your network to find it. If you've ever faced an AD migration or had an auditor ask you to prove IT compliance, you'll probably agree that our reports are as good as a hug. Maybe better.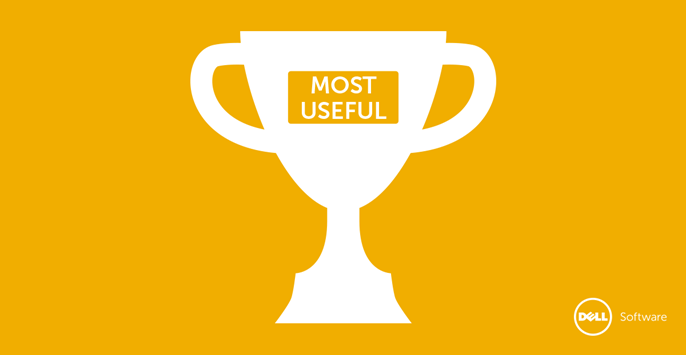 Top 10 Most Popular Reports in Enterprise Reporter
Over the years, system administrators and IT managers like you have let us know which reports they find most helpful — the ones they use most frequently to get their job done. They've told us that Enterprise Reporter helps them find unexpected resources and relationships all over the network, especially in two areas:
Assessments, including Active Directory security and compliance
File server inventory, to take stock of permissions and prepare for migration (think: Windows Servor 2003 end of life)
We've put together a tech brief called "Top 10 Most Popular Reports in Enterprise Reporter." It includes samples of the information that Enterprise Reporter quickly pulls in and organizes from your Windows Server environment so you can answer questions without spending long hours of research on them:
Which servers are running which versions of Windows Server? (see sample on page 4)
Who has access to which kinds of data? (page 6)
Which files have not been accessed recently? (page 7)
What software is installed on my servers and when was it installed? (page 9)
Which accounts have been locked out from each domain? (page 11)
No matter how long you've been using Enterprise Reporter, I think you'll find Active Directory and file server information in the tech brief that you didn't know you could collect this easily, so have a look at the tech brief. And if you haven't used Enterprise Reporter yet, get the tech brief and then download a free, 30-day trial now.