Quest stays in front of market trends and understands where they will lead customers' required IT investments.
As Microsoft's 'mobile-first, cloud-first' vision — powered by the Azure cloud platform — has gained momentum, we've seen a steady increase in the number of organizations making the move to Office 365. Our world-class, ZeroIMPACT migration solutions have been guiding customers to the cloud whether hybrid or full-cloud scenarios, since the days of Microsoft Business Productivity Online Suite giving us years of experience.
Growing Demand
Today, Dell continues to address the growing demand and increased adoption of the cloud by creating solutions to help our customers achieve their cloud goals.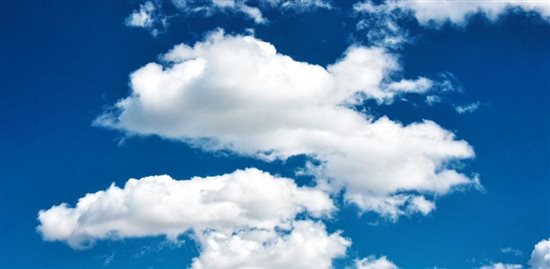 On-premises, online and hybrid collaboration software environments are expanding across organizations causing the complexity of managing multiple environments to increase. Workloads are shifting, and IT professionals need to be properly seated to better manage their infrastructures, applications and users. It is at this intersection of 'old vs. new' technology that the right software solution can help the IT department 'see the unseeable.' This insight gives organizations the capability to know what applications are running on which servers, how users are using these applications, who has permissions and authority over the infrastructure and, most importantly, what is the cost to the organization. Having this insight enables the Integration of different, even disparate, systems and offers the agility to move workloads between various public, private and managed clouds based on organizational needs.
Shifting Technology
As technology continues to shift, IT administrators are called upon to manage and master multiple communication and collaboration platforms. This is a tall order for a department already short on resources. The need for a solution that offers automation and infrastructure visibility through a centralized console is imperative. Well-prepared IT departments can be key to reducing costs and optimizing productivity. Conversely, if not sufficiently equipped with proper management tools, IT can hinder a company's growth.
A third-party survey conducted on behalf of Dell suggests that 77% of organizations are planning to move to Office 365 with most considering a hybrid deployment. The intended value of Office 365 over on-premises platforms is to reduce infrastructure costs and resources, but a lack of centralized management may lead to under-achievement of this goal.
This week at Dell World we will publicly unveil the new Administrator for Office 365, designed specifically to fill the requirement for centralized management and reporting functions to administer multiple installations across Office 365, SharePoint and OneDrive for Business as well.
Administrator for Office 365 will:
Simplify Office 365, SharePoint and OneDrive for Business management with a centralized dashboard.
Scope migration projects with ease, leveraging consolidated reports and metrics.
Simplify user lifecycle management across Active Directory, Office 365, SharePoint Online, Exchange Online and OneDrive for Business.
Reduce the management burden on IT by offloading common user requests to content owners.
With the launch of this product, Dell continues to help customers future-proof in a cloud-based world. Dell Administrator for Office 365 enables our customers to have air-tight control over a hybrid cloud environment to support business growth and continuity.
No matter where you are in regard to your journey to the cloud, Dell can help.