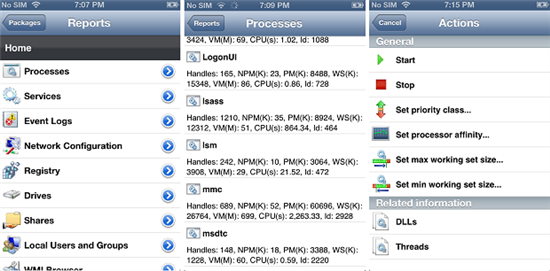 Mobile IT is our new platform for mobilizing applications and we are happy to say that PowerGUI PowerPacks are supported in this platform which will essentially allows you to use your powerpacks from an iPhone, Android or Windows Phone device. We developed PowerGUI as a powerful tool to aid Administrators in leveraging PowerShell and MobileShell was our first step in mobilizing the capabilities however, Mobile IT is ready to carry the torch.
You can download Mobile IT from our community site and also learn more about the platform we have built for mobilizing applications. We built Mobile IT to give our applications a clean singular method to be used on Mobile Devices. Along the way, we recognized an opportunity to give PowerGUI users a more powerful platform for mobilizing PowerPacks as well and have listed out the PowerPacks that we have tested on the Mobile IT community.
Finally, you can grab the Mobile IT Client from your smartphones respective app store and the server component from the Mobile IT Community. Once installed, you will be able to upload you PowerGUI Powerpacks to the Mobile IT platform and begin administrating your environment while mobile. For more information on Mobile IT check the online documentation or the product page. We are looking for feedback on how it is working and how Mobile IT c an be better so please drop us a note on the community forums.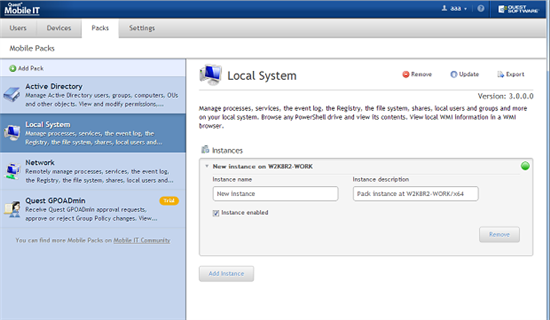 Mobile IT Download Links