Good morning from high avove America. I'm on my way to Columbus Ohio, where I'll be speaking at this week's ICC SharePoint Heartland Conference. I'm honored to have been asked to deliver a keynote address on SharePoint governance. More details on www.icctechnology.com Anyway, here's the view from Boston this morning.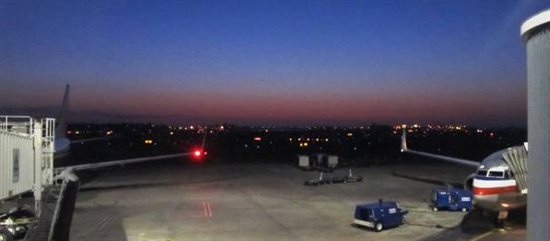 Last week we discussed how SharePoint BLOBs are taking over SQL, eating away at valuable disk space and server processing power – ultimately killing your SharePoint performance. Today I want to talk about the second of the Top 5 Performance Killers in SharePoint Storage.
SharePoint Storage Performance Killer #2:
Videos, Images and PPTs – the Avalanche of Large Media
Organizations today use a variety of large files, such as videos, images, and PowerPoint presentations, and tools like Quest Web Parts for SharePoint make it easy to store and organize that data in SharePoint This ease of use speeds SharePoint adoption, but it can also lead to performance issues because SharePoint is not optimized to house large files. When users try to upload large files stored in SharePoint, they often experience browser timeout, significantly slower web server performance, and even upload failure.
Why exactly does this happen? We have already seen that storing SharePoint content (BLOBs) in the SQL Server database hurts performance. But the performance hit is exacerbated by logging overhead: SQL logs the entire BLOB in the transaction log in addition to storing the actual copy – thus writing the bytes twice. That transaction log write operation for the new content needs to be completed (in order to ensure crash consistency) before the content can become available in SharePoint. Of course, users don't know about all this behind-the-scenes technical complexity; they see only that their request to upload a large file didn't work. Frustrated and disappointed, the user might try the request again – or simply abandon SharePoint as a storage option.
Media files in particular cause issues for users. By their nature, media files are large – and they need to be retrieved fairly quickly. For example a video file may have to stream at a certain rate, and applications will not return until a large media file is fully loaded. Therefore, storing media files in SharePoint can be particularly problematic.
The Solution
Organizations that are making SharePoint "the place" for all content, small and large, will quickly realize the effect all this media is having on SharePoint performance. Fortunately, Storage Maximizer for SharePoint enables organizations to capitalize on third-party tools like Quest Web Parts for large media storage and organization – encouraging user adoption – while still maintaining the performance that users demand.
To improve performance with Storage Maximizer for SharePoint, simply configure a rule to externalize certain files, such as all files over 5 MB or all files with .mpeg, .flv or.avi extensions. Users are able to still search the metadata of the externalized media quickly, but the media's BLOB size does not slow down SharePoint performance because the BLOB is housed in a more BLOB-friendly storage repository that doesn't have to reconstruct the file in order to deliver it back to the user. Some media may not meet your externalization rules and therefore will remain in SQL Server, but users will be able to access them faster as well, since SQL Server won't have as many BLOBs to search through to fulfill the request.
Stay tuned to this blog for the rest in this series of The Top 5 Performance Killers in SharePoint Storage!
Missed the first post in this series? Read it here: Beware the BLOB taking over your SQL – the first post of the Top 5 Performance Killers in #SharePoint Storage!