The vRanger 5.1 beta has been out for a few weeks and feedback has been very positive.
This release introduced HotAdd, which allows you to backup ESXi servers faster over the network or LAN-free.
To give you some ideas of how much your backup window can be reduced by using HotAdd, we did some internal testing. Here is our result: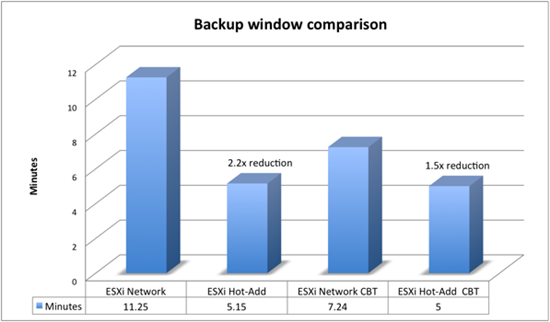 In our environment, the backup window was reduced 1.5 - 2.2x depending on configuration.
One of our beta testers reported his backup window was reduced from 18:00 minutes to 4:30 minutes - a reduction of 4x!