VMworld 2012 is right around the corner, and we're excited to once again be part of this event. The product teams have been steaming ahead over the past year, and here is a quick preview of what you can expect to see when you come by the vRanger stations at the Quest Software booth.
First, we will have beta versions of vRanger 6 on display. As noted in John Maxwell's earlier blog post, vRanger 6 is the next big step in vRanger product evolution. vRanger has come a long way since creating the virtual machine backup market, when backing up virtual machines was the #1 pain point for our customers. vRanger solved that problem and then went on to address other pain points, such as fast and simple recovery by adding a native integrated catalog. Interestingly, one of the biggest pain points our customers face today is with their mixed environments. Even though they may have virtualized the majority of their servers, they still have some physical servers in their environment. The reasons are varied, from performance and licensing reasons to specialized hardware on the server that may be tied to the application running on it. Many of our customers have told us that they want a single tool to backup such an environment. Well, with vRanger 6, you'll have it – a single product that lets you backup both your virtual and physical windows machines, with the same best of breed VMware data protection and easy to use interface that you already know.
With vRanger 6, simply click on the physical tab to manage your physical inventory and control backup jobs: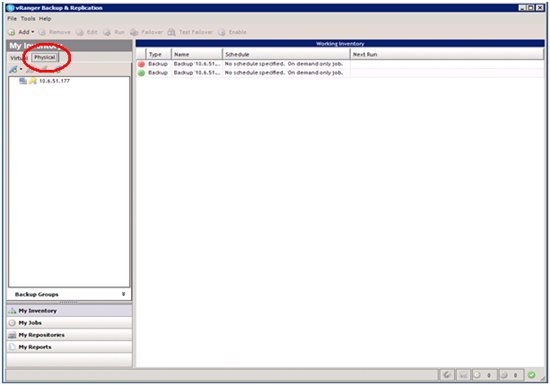 In the event of an outage or failure, the vRanger 6 physical machine restore wizard guides you through the restore from a backup savepoint: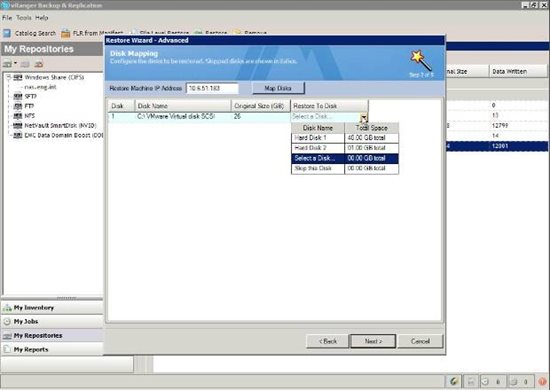 When it comes to data protection, we know that it's all about restore – and importantly, being able to restore granular application objects. With vRanger you can safely protect your applications, and recover items at a granular level with our Recovery Manager products - today. For example, with Recovery Manager for Exchange, you can recover individual mailboxes from your vRanger backups. Come by our VMworld booth to see a live demonstration.
One area where we see increasing interest is with cloud integration. Many of our customers who don't have a secondary location want to be able to safely protect their data offsite, and we are working with several partners to bring best of breed solutions to our customers to address that need. At VMworld, we will demo one of the capabilities we are working on - integration with Amazon's cloud so that you can have a copy of your data safely offsite to recover from in the event of a site-wide disaster.
Customers with larger environments who want a unified platform to manage multiple products should really come by our booth to get a preview of NetVault XA, a new platform that integrates with vRanger. NetVault XA will offer SLA-based application protection in a single console for universal data protection management: physical, virtual, application, and cloud.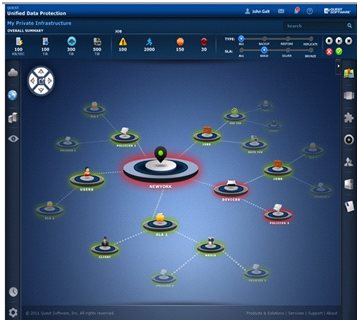 So make sure you come by booth 717 and check out vRanger, the #1 VMware data protection product today, and get a preview of what's coming soon that will make it even better. It's a great opportunity for us to hear from you about what you like and what you don't, or just to say "hi". We're looking forward to seeing you at VMworld!