Over the past several years, virtualization has emerged as a "priority" IT initiative as deployments yield cost savings through improved operational and business agility in addition to hardware consolidation. Infrastructure and operations administrators drive toward increased cost savings by improving system management efficiency and IT productivity. Often we examine the administrator-to-virtual machine (VM) ratio, which measures the number of VMs each administrator can manage, to access efficiency. Administrators that inject automation into virtual environment management can increase efficiency by reducing time associated with VM configuration and control.
Automation at various points in the virtual machine lifecycle will save time and eliminate manual and repetitive tasks that often introduce errors. However, while the right automation can significantly reduce your administrator to VM ratio, it is important to establish policies and carefully examine your approach to automation to avoid over-utilization or the creation of unnecessary VMs resulting in VM sprawl and more management work.
Should you use automation tools within your virtual environment? Register here for a free webcast with experts for the answer and additional practical tips for virtualization automation.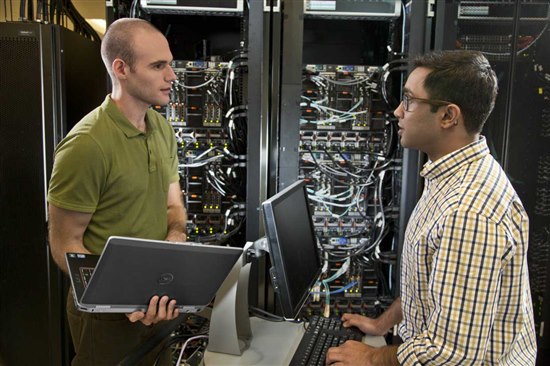 By automating daily configuration tasks and simplifying the operations management of your virtual environment, infrastructure and operations administrators can more quickly realize the potential cost savings of virtualization. Automation also plays an important role in meeting incident management SLAs and improving uptime.
Join Quest Sr. Product Manager Kiran Ranabhor and virtualization expert and industry-recognized consultant Scott D. Lowe for a free webcast titled, "Top 10 Virtualization Automation Tips for Infrastructure and Operations Administrators," scheduled for Wednesday, October 9 at 11:00 AM Eastern (8:00 AM Pacific). For more information and to register for the webcast, click here.
Attendees will learn how to easily implement automation advice through planning, deployment, production and retirement stages within your heterogeneous virtual environment. Lowe will also review how implementing automation advice based on best practices can help overcome critical people and process issues to ensure virtualization success.
Is your IT infrastructure virtual environment growing? For so many IT administrators the answer is "Yes!" It's time for some practical advice on automation strategies to try today within your virtual environment that will drive virtualization optimization. Register for the webcast here today.
Learn more about Dell's virtual and physical infrastructure performance monitoring and operations management solutions at: https://www.quest.com/solutions/performance-monitoring/.