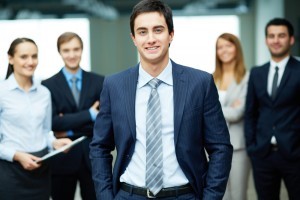 Thinking like a CIO is not just about bridging gaps between IT and business needs, it can be about bridging the gaps between generations.
I recently read an article in Human Resources Executive Magazine featuring our own vice president of Human Resources, Steve Price, that focused on millennials (aka GenY'ers) in the workplace and Dell's initiatives to foster future leaders from that, and other, generations. Called Millennials in Charge, the article touched on integration of millenials into a workforce of other generations and how they can all have similar goals and objectives in the workplace, but very different approaches to achieving those goals and objectives. In the world of data protection, this sounds strikingly similar to the gap we have seen between the business side of an organization and the IT side of an organization. And we hear about it from our customers on a fairly regular basis too.
Millennials, as I'm sure you know, are those born between 1980 and 1999. You might be a millennial, be a parent or sibling to one, have one on your work team, or maybe your manager is from this generation. According to this article I read, those of us who came before them (yup, between me and you, I was born before 1980) helped shape millenials into what they are. Some say they're impatient. They want instant gratification. They have something to prove. (By the way, this actually describes most people I know, millennials or not, but maybe that's just my circle!) In the US, they're 80-million strong and will soon represent the majority of the active workforce. That's pretty significant.
We often hear from our data protection customers that the business wants everything ASAP-- instant responses, 24x7, always connected, etc. And IT is in a different place, often behind the scenes backing everything up, keeping everything up and running--sometimes because it's unclear what requires the fastest SLA, sometimes because the SLAs are changing constantly or aren't even identified until there's a significant data outage. It's a tricky balance of risk, cost, and service. If IT reduces cost, then most likely risk is increased and service is reduced. If IT focuses on improving service, then both risk and cost increase. The ideal situation would be to reduce cost without increasing risk and without reducing service (actually improving service if possible). Easier said than done.
The gap between business and IT is nothing new, but with more millennials leading in business, the gap could widen. And 21st century backup could have very different requirements. But, with more millenials on the IT side the gap might just begin to close.
In the meantime, you might have some challenges right in front of you today related to protecting your virtual and physical environments. Regardless of what generation your CIO is from, check out Chapter 2: of "Think Like a CIO" which addresses challenges of data protection in the hybrid virtual and physical world.