I'll finish up this series of posts on our technical brief "What's New in Toad for Oracle 12.5" by highlighting component products that we make available in different versions of Toad.
Toad Data Modeler 5.2
Model much? In all Toad for Oracle editions you can use Data Modeler to create, maintain and document your database systems. It's the best way to show structures in a GUI-based tool. The latest version includes an import/export function for moving model metadata between Data Modeler and Microsoft Excel, and relationship lines are now easier to manage with customizable anchor points, as shown below: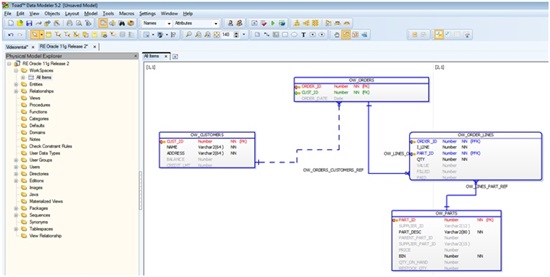 SQL Optimizer for Oracle 8.9
You'll find SQL Optimizer in Toad Xpert Edition, Toad Development Suite and Toad DBA Suites. It's designed so you can find and optimize SQL and PL/SQL code for best database performance.
In keeping pace with the base Toad for Oracle product, we're releasing a localized version of SQL Optimizer in Simplified Chinese.
Spotlight on Oracle 10.2
Spotlight on Oracle is a tool for diagnosing and resolving performance problems. Its real-time and predictive diagnostics are available with Toad DBA Suite, DBA Suite RAC Edition and DBA Suite Exadata Edition. In clustered environments, Spotlight can identify bottlenecks at the cluster level rather than by individually checking each node. In Exadata environments, Spotlight can ensure you don't get performance bottlenecks as a consequence of degrading storage performance.
To keep Spotlight with you wherever you go, we've added support on mobile devices for heatmaps showing overall status and alarms generated by Spotlight's Diagnostic Server, as seen in these screenshots: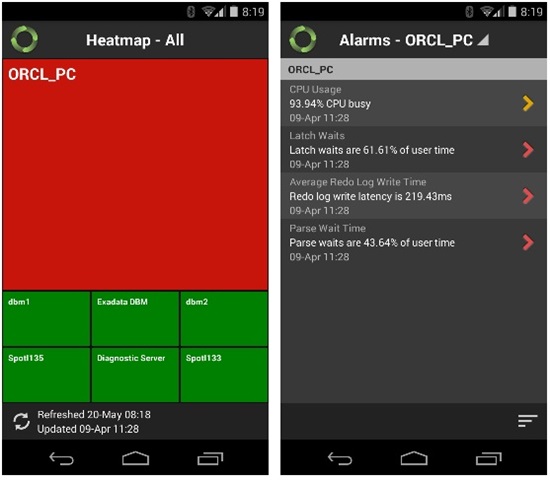 Spotlight is also available now in Simplified Chinese.
Benchmark Factory for Databases (Oracle Edition) 7.0
Benchmark Factory™ for Databases tests performance and scalability by simulating users and transactions on the database. It replays production or synthetic workload in non-production environments so you can gauge the probable effects of changes you make.
In the Toad Development and DBA Suites we've added the ability to run multiple jobs at the same time and a new job wizard for easier creation of test scenarios. You can now deploy Benchmark Factory agents remotely, instead of installing them manually on each workstation; for example: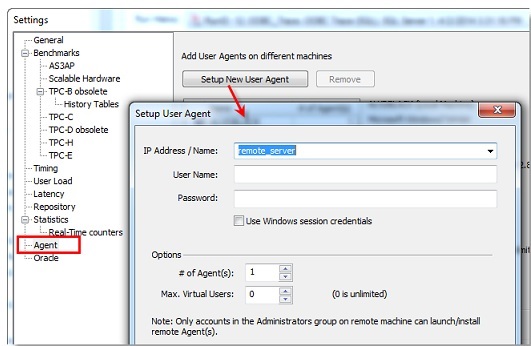 Next steps
If you've followed me this far, you now have a good overview of what awaits you in Toad for Oracle 12.5. Start working with it in your environment and see how much easier it makes your job.