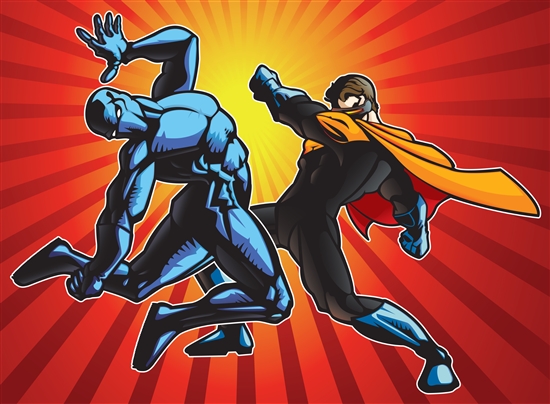 The simplest of changes to your virtual environment can have a profound impact. Even launching a single VM can release a bevy of evil Change Gremlins that can take down your entire system.
How can you be prepared for those villainous Change Gremlins? Perhaps they have already wreaked havoc or started a chain reaction of consequences. Don't wait to get a stream of calls and helpdesk tickets from unhappy users. Your favorite super hero is here to save the day: Dell Foglight Change Analyzer!
Not only will the mighty Change Analyzer protect you from those feisty Change Gremlins, but she offers guidance to help you think ahead and anticipate how certain changes might affect your environment. Change Analyzer recommends that you first follow these four basic steps to keep the Change Gremlins away and get the best performance out of your virtual environment:
Know what's changing. Changes can come from a variety of locations: hosts, VMs, your data center, data store or cluster events. They can even be system-initiated. Maybe a new VM was launched without enough memory or disk space, so it failed.
Understand the impact. Understanding exactly where each change occurred and its impact is tremendously valuable when similar issues arise in other areas.
Take action. Once you've identified the issue, you need to figure out how to fix it. Can you simply undo the change, or do you need to take multiple steps?
Be proactive. Put a change management protocol in place, and make sure it's adhered to.
It's important to have a change management protocol in place. Manually tracking and documenting changes and their impact can be a stop-gap, but as your virtual environment grows, so does the difficulty of change management as well as the margin for human error. When your IT staff is busy putting out fires, they don't always have time to document every detail, even if that is part of the protocol. And that's when the Change Gremlins can sneak in.
At times like these, virtual performance management super heroes … er, software … can be invaluable. Tools specifically designed for change management, such as Dell Foglight Change Analyzer, help you not only monitor changes once they've occurred, but they can even help you measure the potential impact of every change you want to make before you deploy. Over time, you can more proactively predict the impact of commonly taken actions using your own historical data.
This becomes quite easy with the help of Change Analyzer and her amazing dashboards:
The Analyze Changes view allows you to analyze what is changing performance-wise in a selected environment, during a selected time frame.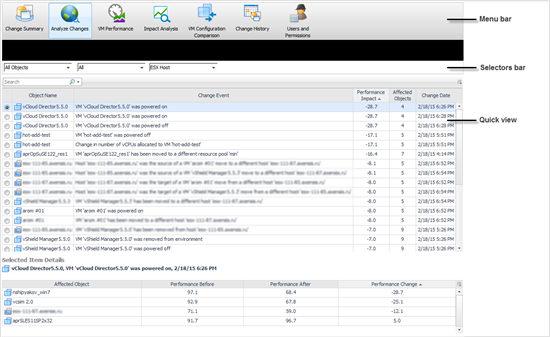 The Impact Analysis view allows you to define a sequence of changes and see what impact those changes have on your system's performance. It also allows you to trigger the execution of these changes immediately or schedule these changes within Foglight or Foglight for Virtualization, Enterprise Edition.

The Change History view lists all changes that occurred to VMs, resource pools, hosts, clusters, disks, data stores and data centers within a selected environment over a selected time frame.

Foglight Change Analyzer tracks helps you track changes in your virtual environment, understand their potential impact on performance and availability — and keep the Change Gremlins at bay! She is able to capture and report changes to VMs, hosts, clusters, data stores and resource pools in a single bound — or within a selected environment. She scales to compare VMs to a "gold standard" VM or template and leaps to alert you when changes cause their configurations to drift from the standard.
Change Analyzer is ready to help fight the Change Gremlins any time day or night. (Meaning, the software comes pre-installed and enabled with the latest version of Foglight for Virtualization, Enterprise Edition - and it can also be installed on certain Foglight Management Server versions.)
Learn more about the amazing powers of Change Analyzer and how change analysis can help your business in our new white paper, "Roll with the Changes".