Yesterday, at the BUILD conference, Microsoft announced the availability of new SkyDrive Pro apps for Windows 8 and Apple's iOS. This follows Microsoft's free release of the SkyDrive Pro desktop client, which was originally tied to Office 2013.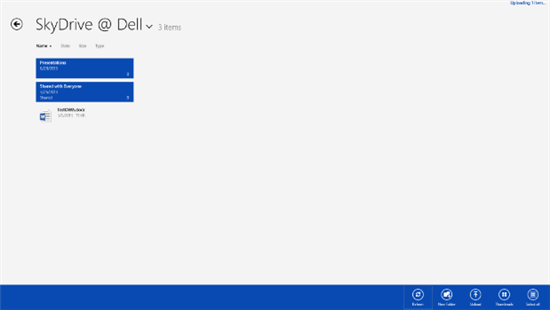 Windows 8 Client for SkyDrive Pro
iOS Client (from Microsoft.com)
For years, some users have tried to use a variety of offline configurations to bring their documents with them using some rudimentary offline access built into Outlook. But increasingly, Microsoft has recognized the future of collaboration is outside Outlook, and has been bring solutions into the market with SkyDrive and SkyDrive Pro to empower document centric collaboration beyond the boundaries of email. Because, let's face it, the last thing any of us want is more time in email!
It's also important to note that these clients support access to Office 365 versions of SharePoint – not on premises editions.
Let that sink in. For a while, O365 has trailed on premises SharePoint in functionality. But with the "Wave 15" release, many of those gaps were closed. Last year, I noted in SharePoint Pro that someday, Microsoft would start releasing functions for the cloud first, making the on-premises/O365 debate far more challenging.
So, that happened.
Microsoft has more details on the SkyDrive Pro app for Windows 8 and SkyDrive Pro app for iOS on Office.com. Let's hope the on premises versions don't lag too far behind.