Monday morning, I "woke up" (ok, 10:30am) to receive the news that I had been awarded the Microsoft MVP award for SharePoint, joining the ranks of many well established and outstanding SharePoint practitioners worldwide.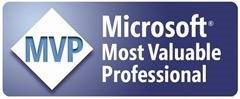 I joined Quest, now Quest, two years ago, largely because it offered me the opportunity to reach and support an even larger audience around the world. And I have a passion for helping people. There are many, many people to acknowledge –Jennifer LuPiba, Dan Gauntner, Charles Ramsey, Ryan Schertzer, Chrissy See, Dan Barker, Curtis Young, Ilia Sotnikov, Alex Kirillov, Linda Holm, Ghazwan Khairi, Doug Davis and many others. In particular, I'd like to single out (or blame, depending on your perspective) Bill Evans, for taking the chance on me originally. Also, thanks to Steve Dickson for his unflagging sponsorship. Many thanks also to Susan Roper, and her team – the hardest working band in the marketing business. And finally, special thanks to Michelle Fallon for patience and her tireless support for our SharePoint community endeavors (and my occasionally nutty phone calls.)
I've already blogged at length about the myriad people who've helped support me through the past few years (especially my wife Hayley and my family.) I hope this award gives more the opportunity to pay it forward. Thank you, all.
I'm also doubly honored to receive this award a few days before flying to Houston to receive the Office/SharePoint App Developer Partner of the Year Award from Microsoft on behalf of the DSG team at Microsoft's Worldwide Partner Conference 2013 for our Quest Social Hub app. Again, thanks.