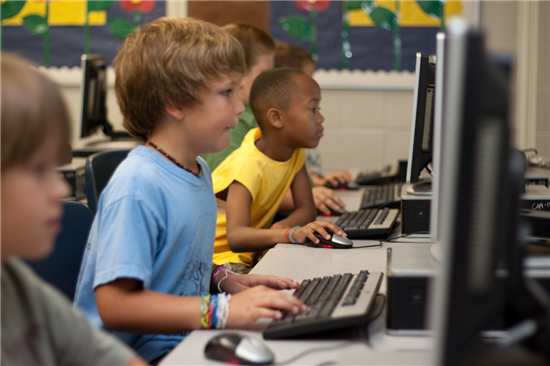 Educational institutions are always looking for ways to enhance student learning, and to that end, many are adopting or expanding their digital curricula. That requires investing in computing infrastructure — but it doesn't have to mean overwhelming your IT staff or breaking the budget. The key is to abandon the old manual, time-consuming and error-prone methods for systems management tasks and find a systems management solution that will streamline and automate tasks like imaging machines, tracking hardware and software inventory, installing software and updates, managing troubleshooting workflows, enforcing security policies, and reducing energy usage.
Dell KACE solutions enable you to efficiently manage the complete systems lifecycle, from deployment to retirement, empowering your IT team to gain efficiencies, cut costs, enhance security and focus on more strategic projects. In short, they work hard so you don't have to.
The Dell KACE portfolio is comprehensive, providing initial operating system deployment, application distribution, patch management, asset management, endpoint security and service desk functionality. Dell KACE solutions support all popular operating systems and can manage all of your computing devices enterprise-wide. Plus, you have the flexibility to implement the Dell KACE solutions in a way that best fits your environment and resources — as on-premise physical appliances that plug into your environment or as on-premise virtual appliances that can run on your own servers. One solution (the Dell KACE K1000) is even available over the cloud as a hosted virtual appliance.
Even better, Dell KACE solutions are easy to deploy and use, and they offer a low total cost of ownership (TCO). With a simple plug-and-play architecture that virtually eliminates installation and maintenance, along with scalability to meet the needs of your growing organization, Dell KACE solutions are designed to be both immediately productive and trouble-free for the long term, saving you time and money.
To learn more about how the KACE portfolio can streamline and automate systems management talks to support digital learning at your school or college, be sure to read our whitepaper, "Solving Systems Management Challenges for Education."