Several years ago, both Novell and Microsoft offered "native" coexistence options for synchronizing directories and providing free/busy information between GroupWise and Exchange. However, both organizations seemed to lose interest after Exchange 2003 and dropped support for their coexistence functionality.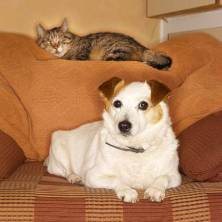 With the release of GroupWise 2012 SP2, Novell is once again offering a "native" coexistence option again. Since Dell's Coexistence Manager for GroupWise was developed to fill the functional gap when Microsoft and Novell previously left the market, I have been receiving inquiries about the relative features and architecture of the new offering from Novell.
As a result, I spent some time reviewing Novell's GroupWise/Exchange Coexistence Guide to provide the following comparison information that may be helpful in selecting the option that best meets your specific needs:
Native

CMG

Licensing

"Exchange address book synchronization requires its own license. Now that you have enabled it, your GroupWise system might be subject to additional licensing fees."

CMG is a Dell product that is licensed per managed mailbox.

Supported

Versions

· * GroupWise 2012 SP2 or later

· * Exchange 2010 or later

· * Office 365 is not supported

· * GroupWise 7.0.1 – 7.0.4, 8.0.0 – 8.0.3, and GW 2012 (including service packs)

· * Exchange 2003 or later

· * Office 365 W14 & W15

Architecture

GroupWise Free/Busy components must be installed into the IIS, EWS, & OWA services on all Exchange servers.

Accesses information remotely through standard web services protocols (SOAP & EWS),

Installation

· * The FB Handler is installed into the Exchange Availability service

· * The FB Redirector is installed into EWS.

· * The FB Interceptor is installed into OWA

· * CMG is installed on independent hardware or virtual machines.

· * No components are installed within the Exchange environment

Objects

Synchronized

· * "GroupWise objects with visibility set to Domain, Post Office, or None are not synchronized unless the External Sync Override setting for the object is set to Synchronize Regardless of Visibility."

· * "If necessary, you can restrict the scope by creating a distribution list of GroupWise users, distribution lists, and resources to synchronize to Exchange."

· * All objects can be synchronized

· * Custom filtering to limit scope as required.
I hope this summary information is beneficial in considering the coexistence option that may work best in a particular environment.
For more detailed information, please refer to Novell's GroupWise/Exchange Coexistence Guide and the Coexistence Manager for GroupWise product documentation.