Big data has made big strides in recent years. Specifically, more organizations than ever before are leveraging data and information to deliver actionable and valuable business insights. While big data problems of the past have centered on making sure infrastructure could keep up with how much data is being pulled, significant advancements in storage and other infrastructure technologies have given us a firm foundation on which companies can deploy their predictive models.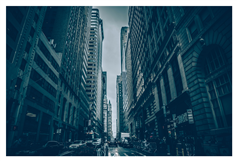 Thus far, 2015 has provided new opportunities to bring analytics directly to business users, but with it, challenges now go beyond what's in the datacenter alone. These opportunities and challenges have already begun to present themselves and organizations are learning to address them in the following ways:
Opportunity: Enterprises are using existing technology with big data platforms to deliver ROI
While the analytics space has historically been crowded with BI, dashboarding and other tools, more enterprises have begun to use new platforms with existing analytics programs to unlock business value. To begin with, enterprises are looking for ways to incorporate data visualization with data analytics solutions to more easily interpret vast amounts of unstructured data. While the interpretation challenges still remain, those who apply visualization solutions map out meaningful insights everyone from non-technical executives to data scientists can read more effortlessly.
One of the ROI-achieving byproducts of visualization and analytics is that insights now become more accessible to a wider user base. With BI vendor offerings becoming increasingly easy to operate, business-minded users who might not have the background to use traditional systems are finally able to leverage data analytics to create new revenue streams. In doing so, they're able to deliver better customer experiences and expand into new markets.
Challenge: Self-service and automated decision-making are influencing businesses to reorganize
While the demand for candidates skilled at interpreting data still surpasses the supply, companies are coping with this shortage by investing in self-service, automation and augmentation platforms. Ultimately, organizations are leveraging automated decision-making and data discovery tools for improved cost and efficiency. At the same time, they must be prepared to significantly restructure to achieve competitive advantages like using data to proactively cross-sell and up-sell. Many operational processes now can be completely executed automatically with data analytics. When adopting programs that automatically push successful predictive models straight to the data, organizations should spend time checking the source to ensure the usefulness and relevance of tried-and-true models. While automation can enable real-time analytics, resources still should be allocated toward making sure current models are the best ones to use.
Opportunity: The growth of Information as a Service (IaaS) is providing easier access to analytics
There is a steady movement from simple, backward-looking descriptive analytics to advanced analytics that predict outcomes, and prescribe a course of action. This creates more opportunities to democratize access to analytics. One option that is emerging as a result of both this movement and the rising popularity of "as-a-service" delivery models is "information-as-a-service" or IaaS. The availability of IaaS further breaks the barrier to entry for businesses that historically have not had the technology, finances or skills to leverage advanced analytics, as well as provide them with an additional competitive edge to bolster growth.
Challenge: You'll find network and security challenges at the intersection of big data and IoT
The growth of connected endpoints is making more information available for extracting insight. This, in and of itself, has driven both the growth of IoT, as well as the need for analytics. With more data, however, there is more exposure to such vulnerabilities as cybersecurity threats, compliance issues and other risks. Although this creates a market opportunity for vendors offering integrated solutions covering a comprehensive list of data analytics, endpoint management, threat detection and compliance needs, the reality for IoT organizations is that there is already a struggle not only to mine new data pools, but also to securely store the data.
Organizations continue to have an opportunity to benefit from advanced analytics, as access to data only gets easier and making sense of it simultaneously grows less complex. This provides opportunity for people outside the data scientist profile – from business users who need analytics to solve a marketing problem, to small businesses that, yesterday, couldn't afford to invest in the time or costs associated with pulling insights from their data. While other challenges have emerged and will continue to do so, improved accessibility has opened a huge window of opportunity that help businesses use their data to spike competitive advantage.