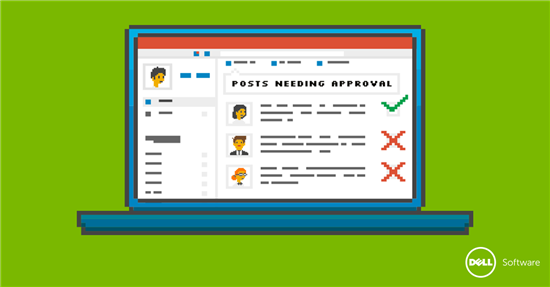 Hope you don't think I'm belaboring the point about enterprise social networks (ESNs) like Jive, Yammer, Chatter, Connections and Socialcast being a double-edged sword. But I'll bet that the ESN administrators on the front lines understand this better than anybody.
In my last post, I emphasized the benefit-edge of the sword, on which ESNs can lead to greater productivity and in-house communication. Most admins are happy to evangelize those benefits to departments all over the company. On the cost-edge of the sword, greater user adoption means more work for the admins — work that increases with the number of different enterprise social networks the company has in place.
Multiple ESNs — The IT admin's perspective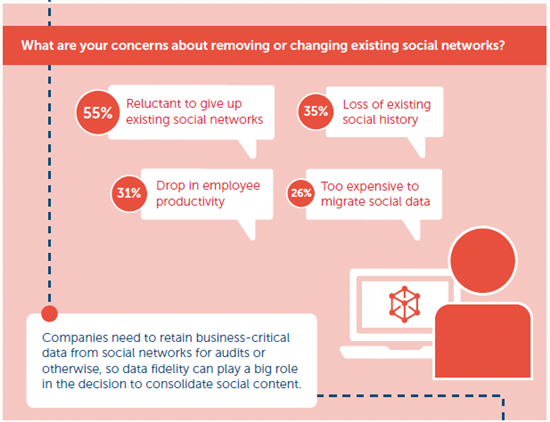 Several common problems arise when you have to administer multiple ESNs:
Your workload increases, making it difficult to monitor the platforms and respond to user requests within service level agreements (SLAs).
You need extra training and support, and so do your users.
Users come to you frustrated with having to log in to and use multiple platforms, with no easy way to share content like posts and documents among the platforms.
It's more difficult for you to gauge the success of any one platform when multiple ESNs are in use.
Plus, if your job includes scanning or reviewing the content that employees are posting, you can spend plenty of time bouncing among Jive, Yammer, Chatter, Tibbr and the other social networking software products that have sprung up around the organization.
And when the direction comes from above to stop supporting multiple ESNs and start consolidating on a single platform, you're the one who gets the action item. You don't get a content migration tool for social networking platforms, so you look into the next best thing, like hiring a consultant, developing custom scripts or doing it yourself by manually copying and pasting content from one platform to another.
Next steps
You're not the only IT administrator who has been through this. We've put together an infographic, "How much does enterprise social cost you?" that summarizes the results of a survey by Dimensional Research about multiple enterprise social networks.
We took that research a step further by developing it into a white paper, "Best Practices for Consolidating Multiple Enterprise Social Networks" (10-minute read).
Have a look at both of them for the ins and outs of migrating your organization's content from one platform to another.