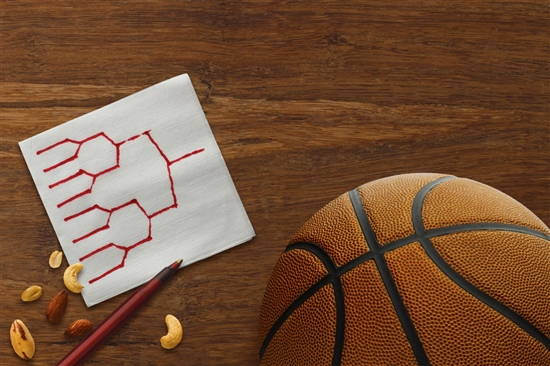 It's March, when a young basketball lover's thoughts turn to . . .
Virtualization management?
Or not.
Of course, you'd probably prefer to think about the men's college basketball championship and start working on your vision of the perfect bracket. What fan wouldn't? But first, envision the perfect bracket in your data center: cloud computing built on the foundation of 100 percent virtualization.
We've released an e-book called "The Definitive Guide to Virtualization Management Software." In this series of posts I'll give you previews of Part 1 of the e-book, titled The virtualization management vision.
The perfect bracket of virtualization management
The road to cloud computing starts with virtualization. The greater the percentage of servers you've virtualized, the closer you are to realizing the value of the cloud.
Having 100 percent of your servers virtualized is ideal, but for most companies it's still too lofty a vision. So the first step is to determine where you are today. Start with your testing and development servers, then go to 25 percent of production servers virtualized, then 50 percent, then 75 percent, then 100 percent.
It's not a lack of resources but the lack of good virtualization management tools that keeps most data centers down in the 20- and 30-percent brackets. Without good tools, how can you see the trends in what's happening with your physical servers, virtual machines and resource utilization?
If you really want to realize your virtualization management vision, think about the advantages of virtualization management software:
Insight into your virtualization infrastructure
SLA monitoring
Bottleneck troubleshooting
Finding and eliminating under-/overprovisioning
Forecasting
Monitoring and alerting
IT chargeback and showback
Virtualization management software equips you with all the tools you need to visualize, analyze and optimize your virtual environment, taking you one step closer to your goal.
Or would you rather map out your virtualization infrastructure on the back of an envelope, like tournament brackets?
E-book: The Definitive Guide to Virtualization Management Software
Part 1 of our e-book, The Definitive Guide to Virtualization Management Software, is available for download now. Have a look through it to see what it will take you to get to a perfect bracket in virtualization management.