Perhaps it wasn't your decision for your organization to migrate to Office 365. Yet, the decision was made, and what followed was a significant amount of planning and heavy lifting to get your IT environment optimized (specifically Active Directory) for a cloud migration.
Congratulations – you survived. What's next? Post-migration, I generally get questions from IT professionals about the security of their Office 365 environment and ongoing management.
An IT Guide to Office 365 from Pre-Migration Assessments, to Migration Tips and Ongoing Management. Download the new eBook, "Surviving Migration to Office 365," for Best Practices.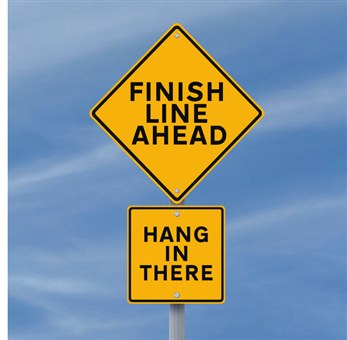 Beyond the migration, managing security in Office 365 has similar attributes to managing security on any Microsoft system. Your previously security tasks – establishing and enforcing policies for access to resources, creating and decommissioning end user accounts with appropriate delegation and permissions, making sure Active Directory can be audited – will remain.
However, it's important to understand that the security features in Office 365 include several gaps. While Microsoft has very detailed, financially-backed SLAs for Office 365, you must be prepared to manage around these gaps to mitigate your security exposure. For instance, post-migration many IT administrators will synchronize their on-premises Active Directory with Azure AD, creating a hybrid AD environment. In this scenario, the on-premises AD provides authentication and authorization services. This represents a significant liability: If AD isn't properly secured, Office 365 will also be at risk.
Despite common misconceptions - Microsoft will not assist with this scenario. While you may expect that a cloud deployment means less ongoing management, Azure Active Directory management remains your responsibility. Take control of your hybrid AD infrastructure to improve security for both the on-premises and cloud AD. As you build your Office 365 and Azure AD security strategy, begin with these four concepts:
Assess: Understand who has access and permissions to which sensitive data
Detect and alert: Monitor for suspicious activities, including insider attacks
Mitigate: Remediate unauthorized actions across AD and Windows immediately
Investigate and Recover: Understand how these incidents occurred to reduce future response time and further liability
After successfully creating and enforcing Office 365 security protocols, ongoing management will also begin to feel more routine. For more best practices on securing Office 365 and taking some pain out of ongoing management, download our new eBook, "Surviving Migration to Office 365: An IT Pro Guide to Migration, Key Considerations and Critical Processes to Ease the Pain."
Then, consider the many benefits of moving to Office 365. An Office 365 migration means you free yourself from server maintenance or new infrastructure installs. Plus, say goodbye to platform updates, as Office 365 pushes instant access to upgrades and patches on a frequent basis. It's a significant benefit over on-premise management. It was a long road to move to the cloud, so reap the benefits now that you've arrived – and survived.