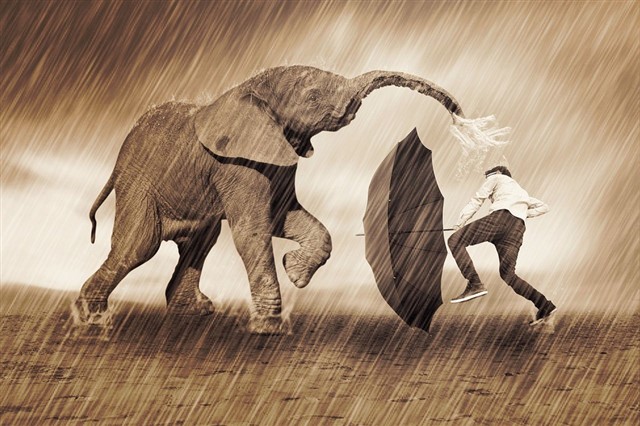 "Save early, save often" has been sage advice passed down from one generation of computer users to the next since we began using these machines. As they have come to store more and more data and become even more integrated and ingrained in our lives, this has become even more important. While this applies to each of us personally the loss of data for today's businesses can bring even more devastation and have far reaching impact.
For anyone that has worked in the technology space for any length of time, we understand that it is not a matter of if an event that affects our environment will occur, but when. And when that event occurs it will be determined by prior preparation if the event is classified as a full on disaster or just a hiccup. Ideally speaking, end-users would not even notice that an event had occurred.
Supporting vRanger on the front lines for the past several years, I would like to speak to things that I have seen and how I believe specific features in vRanger can serve to prepare you and your company when a potentially disastrous event occurs.
Prior Preparation
Backup, backup, backup! Expanding on this, make sure that all of the servers in your environment are setup to be backed up, confirm those backups are happening, and make sure that you can restore from backup should an event render a server inoperable.
vRanger installation and setup is generally straightforward and can be ready to begin protecting an environment in a matter of minutes. To make sure that each and every server is being backed up vRanger includes auto-detect functionality. Simply setup a backup job at a host or container level. Any virtual machine added into the host or container will be automatically backed up during the next job run.
Want to confirm backups are happening? vRanger includes a couple options for that. First, you can have it send you an email for every backup job run, or, if preferred, only when an error is detected. Also, included is a customizable reporting feature that allows for reports to be scheduled to be emailed in PDF or Excel formats covering user defined time period and backup task information.
Do test restores. With any backup solution, it is important to know that, when needed, a server can be restored and up and running as expected as quickly as possible. Doing test restores will confirm that a restored server will perform as expected and also provide for realistic expectations of the time it will take for the full restore to complete in a given environment. Schedule time in your calendar to regularly do test restores.
You might think that these things are a given, but unfortunately, I have had the displeasure on more than one occasion of seeing failure in one or more of the above three areas and needing to explain to someone on my support line that there is nothing that can be done to recover a server or data since the proper prior preparation was not done.
That Single File
At some point we have all encountered this type of event as well. The important sales presentation disappears from the file server or last months accounting report was overwritten by the one from today. vRanger can help out here as well. File Level Restore allows you to locate and restore single or multiple files without the need to restore the whole server. You can be a hero in the moment and the end user can get back to work on that file.
The Big One And Being Fully Operational Again
Up to this point much of what I have touched on will be most helpful in the event of a single server being impacted, but what happens when there is impact on a much larger scale, say at a host level or even an entire datacenter? vRanger has you covered there too!
In my tenure, I have seen hardware failures, ransomeware viruses, and even natural disasters impact vRanger users at this level. Thankfully, in most of those cases, they had the double coverage of vRanger backups and were using vRanger virtual machine replication.
Replication provides a duplicate virtual machine ready to be powered on in the event that the original virtual machine is rendered inoperable. It can be setup to run as often as practical whether once a month, or multiple times a day, to another local host or to a host/environment at a disaster recovery location. There the server will wait ready to be called into action at a moments notice.
My most compelling reason to urge users to take advantage of vRanger Replication comes from a support call I received a few years ago. It has stuck with me as a vivid example. The call started with a Systems Administrator telling me that their primary datacenter was "underwater". Their area had been devastated by what was left of a hurricane and flood waters had rendered the entire datacenter unusable for the time. "I have these replicas at my secondary location. How can I get up and running?", he asked. With the primary datacenter out of play I let him know that he could simply power on the replica VMs to get the secondary datacenter operational. Once the servers were up, he was able to make a networking change to direct traffic into the secondary datacenter and their business was able resume operations in spite of the disastrous events that had unfolded.
Has your backup solution prepared you for what is coming?
vRanger includes capabilities to protect, backup, and restore VMware vSphere/ESXi and Microsoft Hyper-V virtual environments, as well as, physical Microsoft Windows servers. Please find more information on vRanger here. If you are looking for other capabilities in your backup solution find out more about the full suite of Quest backup and recovery tools here.