We're headed back to Orlando this September 24-28 for the Microsoft Ignite Conference 2018 and we're excited to bring our new colleagues from Metalogix!
That's right. If you haven't heard, Quest recently acquired Metalogix, a go-to software vendor in the Microsoft ecosystem with market-leading SharePoint, OneDrive for Business and Office 365 migration and security capabilities.
Join us to welcome and celebrate our new Metalogix team at the QuestMetaFest party on Wednesday, Sept. 26 at Mango's Tropical Café. This year's line-up will feature live music, dance performances and an abundance of drinks and food. QuestMetaFest will be the party you don't want to miss. We sold out in the first week last year, so register now to reserve your spot before we sell out this year!
USER ACCESS CODE: QuestMetaFest2018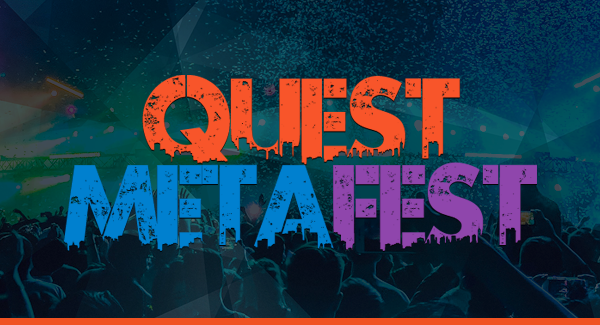 We're pumped about the Metalogix acquisition because it sends a clear signal to our customers and partners that we are committed to doing whatever it takes to help them get more from their own Microsoft investments. Quest now offers the most comprehensive portfolio of any ISV in the market, with solutions to help customers manage their most critical Microsoft platforms, including Active Directory (AD), Azure AD, Exchange, OneDrive for Business, SharePoint and Office 365.
Metalogix is awesome for many reasons (that's why we acquired them), but here's a few that stand out from the rest!
SharePoint, OneDrive for Business and Office 365 migration — No one knows SharePoint migration like Metalogix does. They have been helping customers and partners with complex migrations since the infancy of the platform. They've done it for 20,000 customers and have maintained 97% customer satisfaction along the way.
SharePoint migration planning and analysis — There's more to SharePoint migration success than just moving content. Knowing your starting point is the best investment you can make. Metalogix solutions slash the time and cost associated with identifying and executing the right path forward.
SharePoint security and information governance —Today's collaboration platforms must provide the flexibility of features that users need as well as the control and safety that your sensitive content demands. Plus, SharePoint governance isn't something you do once and leave alone, and it's not a one size fits all. Metalogix solutions help you strike the perfect balance whether you are working on-prem or in the cloud. Metalogix provides a governance solution that follows a cycle of discovery, enforcement, monitoring and learning.
Microsoft preferred partner — Metalogix was named a Charter Member of the Microsoft Content Services Partner Program at the Inspire partner conference last July. Metalogix was one of a select group of partners that completed all the requirements to be recognized as charter members of the program, along with the designation "Microsoft Preferred".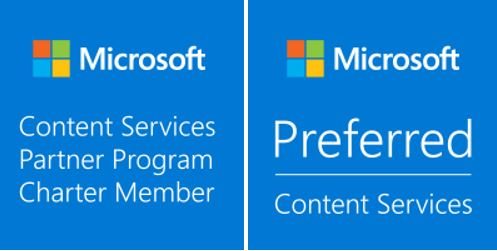 Stop by MS Ignite booth #1818 to meet the Metalogix team and see live demos of their flagship products such as Content Matrix, ControlPoint and Essentials for Office 365.
Aside from the awesome people and products, we're giving away from some pretty rad daily raffle prizes such as a Samsung Gear Sport smart watch, a Microsoft Xbox One package and more! Visit www.quest.com/microsoft-ignite/ to learn more about our daily schedule of events or to schedule a private meeting with us at Microsoft Ignite.
See you in sunny Orlando!