You've seen it plenty of times – an invite to a technology conference – one that you aren't sure will actually be helpful – located in another loud, big city. But what if you were invited to a technology conference that has information you can put to use as soon as you get back?
What if it was set in a timeless locale – where you can walk down cobblestone streets enjoying the blend of southern charm and modern elegance?
Too good to be true? Nope – after a 7-year hiatus, TEC is finally back with all the great Active Directory and Office 365 best practices training you remember August 27-28, 2019 in Charleston, South Carolina!
To make up for the 7-year gap, here are 7 items that you can look forward to at TEC 2019:
1. Immerse yourself in advanced Active Directory and Office 365 sessions that are CPE eligible
Remember getting to high-level courses in college and feeling like you're finally getting to the content you need to know for your career? Well, be ready to experience that feeling again, because you'll be attending advanced Active Directory and Office 365 lessons. We're talking real AD and Office 365 best practices, not third-party product pitches. This is pure, unadulterated 300 & 400 level training sessions from Microsoft MVPs and experts.
2. Attend not 1, but 2 Randy Franklin Smith Windows trainings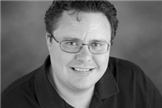 Randy Franklin Smith, CISA, SSCP, Security MVP and CEO of Monterey Technology Group, Inc., will be presenting during the General Session and in an Active Directory breakout session. Randy trains dozens of internal auditors from organizations around the world on subjects like Audit and Assessment of Active Directory and complete windows security, so you'll be getting some serious knowledge from a high-caliber source.
3. Engage with Experts at the Experts Bar
Got questions for a unique situation? Ask the experts – both session presenters and Quest subject matter experts – one-on-one in our Experts Bar before, during and after the sessions! Bring your AD and Office 365 questions and your queries about Quest Software Microsoft Platform migration, management and security solutions.
4. Network with your Active Directory and Office 365 peers
Networking at conferences is half of the fun, unless you get sweaty palms from the idea of meeting new people. But don't worry, because TEC is a gathering of your peers, and they're likely going through the same AD migrations or Office 365 management projects and challenges as you. We're here to learn from each other.
5. Get AD and Office 365 life hacks
Who isn't suffering from AD and Office 365 group management headaches? Working smarter, not harder is the key to efficiency and success. We're going to address this and other AD/Office365 life hacks in some of those 300 and 400 level trainings I mentioned earlier.
6. Dive into Microsoft Teams
Teamwork makes the dreamwork, but how exactly do we use Teams? No worries - we'll have Microsoft MVPs helping you answer that one. We'll have Microsoft MVPs exploring transitioning to Teams, setup, data governance, the impact of Office 365, and more.
7. Get your party on!
Look, we get it – there's nothing better than letting our hair down and loosening our ties after a long day of meetings, learning and one-on-ones. To help you relax, Quest Software is sponsoring the Wednesday night party! Hang out, laugh and dance the night away – we all deserve it.
BONUS: Bringing the best for you
Claiming you're a leader and actually proving you're a leader are two different things. This event is brought to you by the leaders who have helped move, manage and secure over 336 million AD users – Quest Software. We know the peeps you want to talk to – MVPs and Microsoft platform experts!'
Valuable AD and Office 365 knowledge, expert advice with one-on-one interaction and a great time with peers, all in timeless Charleston? Oh yeah, it's real.
Its back!
See you there!