Last year at Ignite, we put up and showed up talking about how Quest is back to being the ISV you can trust for Microsoft challenges. So what are we doing at Ignite this year? Well, we want to talk to every person there about our expanded capabilities and solutions and have some fun as well. We launched a new threat detection product, bought a company with leading SharePoint and OneDrive capabilities and continued to evolve our SaaS-based On Demand solution to solve even more customer challenges.
With Ignite right around the corner, every vendor you work with is telling you to come visit them at Ignite. We want you to come by for sure, but let's make this fun. Here are three truths and one lie about why you should stop by booth #1818 to see us.
1. More products, more challenges solved – We brought everything but the kitchen sink to the show last year, and this year we're even bringing the kitchen sink. We'll have 14 total kiosks with product experts on hand to talk to you one-on-one. Maybe you're wanting to know how to do something in Change Auditor, maybe you want to see what the latest and greatest thing is we're doing…or maybe you just want to hang out a bit and learn about our new product Change Auditor Threat Detection. In any case, we got your back…our folks are happy, hopeful, helpful and specifically focused on helping you all day long.
2. SharePoint Central – Metalogix is a part of Quest – Have you been under a rock? We bought Metalogix. So what does that mean? It simply means the leader in Microsoft platform migration and security got even better. Now, you can lean on us for your simple or complex SharePoint migrations as well as migrations to OneDrive. We wrapped all the goodness that Metalogix does in a showcase inside our booth so you can easily spot them and also mosey on over to the other areas to see what all we can help you with. Simply put – this makes Quest the G.O.A.T (Greatest of all-time) in this space and the go-to vendor to help you in any situation.

3. Be a GOAT with goat yoga – If we are the G.O.A.T. in this space, then we need to put our money where our mouth is. Nothing says that like getting on the bandwagon and having goat yoga in our booth at Ignite. If you haven't heard of goat yoga, it's not hard to figure out what it is. There's yoga with goats walking around…and jumping on you as you do yoga. Why? Yoga re-centers the mind, body and soul allowing for mindfulness and deep mediation. Animals – in this case goats – often provide therapy in the ways of comfort, laughter and overall joy. Combine these two and you have the convergence of an experience that really makes an impact on the world – and gives you a little bit of exhale during such a busy week.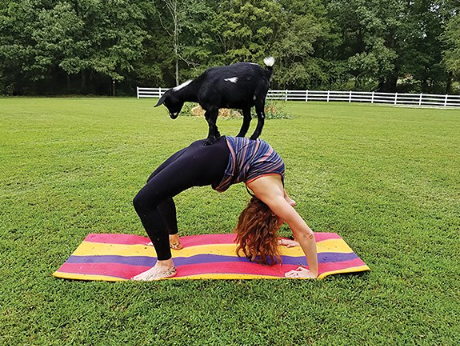 4. Guten Tag – Oktoberfest in the booth – Ignite kicks off right around when Oktoberfest starts. It made sense to us that in between your sessions on better Azure AD security, you should have a session on best beers and brats. Each day at our booth, we'll have themed happy hours around Oktoberfest. Beer, brats, pretzels and German mac and cheese are on the menu — all that's missing is you. You'll definitely see a few hats and outfits that stand out a bit.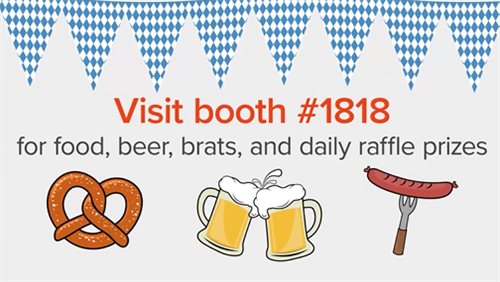 Did you figure out what's true and what's not? It's tough for sure, and the only way to figure out what is true is to stop by booth #1818 at Ignite. Along with three of the four above — still not telling you — we're giving away prizes, t-shirts and putting on one of the coolest parties ever. Follow us for more details and we'll see you at Ignite!