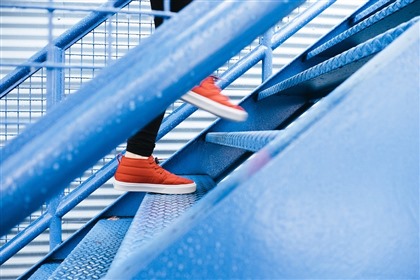 It is a given that machines must be patched; however, it is never as simple as just turning on patching and hoping for the best. There are many things to consider when designing a patching system for your network. As with many organizations, you probably have a group of "road warriors" who are rarely in the office, yet need to have their laptops patched and secured. What about those annoying few who need a Mac instead of a Windows machine? They add another level complexity for you to manage. Not to mention third-party applications, that also have to be patched. Maybe you WSUS up and running, but what about those third-party patches? How do you know the level of patching across all your devices, servers, workstations, or laptops? Do you even have an accurate count of all the devices you are tasked with managing?
The KACE Systems Management Appliance can handle all those scenarios and more. Not only can we handle machines that are on the road, we can also handle Macintosh as well as Windows machines. No need to worry about third-party patches, we handle those along with the operating system patches. With 5 easy steps you can rest assured your machines are patched and up to date.
Plan what machines will be patched together. For instance, your office workstations will be patched at night when no one is in. Whereas, the sales team whom travel will be patched in a separate group. Once you have, a plan laid out it is time to implement your plan.
Group your machines and patches with smart labels. The KACE SMA groups patches and machines by the criteria you decide on. If you want all critical patches for Windows, using our GUI you just select those properties and the SMA does the rest. If you need all your machines that are Widows and workstations with a few clicks, you can select those machines automatically. The nice thing about smart labels is that they are updated automatically. A new patch comes out that meets your criteria it is automatically added to the patch job. Add three new Windows workstations and they are automatically added to the patch job.
Then set up an ongoing patch schedules to patch all your devices. You will have different schedules based on the needs of your users and environment. As mentioned before your office workstations will be on one schedule apart from your laptop user group. Once these schedules are created, they will typically run once a month or more as needed. This will keep your machines patched and up to date.
Next, follow up. The KACE Systems Management Appliance makes this task simple. We have many pre-configured patch reports to keep you informed of how compliant your systems are. In need a custom report? No need to worry KACE SMA can handle that. With a few clicks of your mouse, our custom report wizard can have a functioning report in minutes not hours. With no need to learn SQL or scripting. Not only can you run patch reports ad hoc, they may be scheduled to run when desired automatically.
Use the extra time you saved by automating patching with the KACE Systems Management Appliance to start that project you have been waiting to do.
Take the worry out of patch compliance by automating the process with KACE. With KACE you can streamline the patch process to ensure your endpoints are patch compliant, all the while saving you time in your busy schedule. From Macintosh, Windows or third party we have them covered. Want to test KACE for yourself? Start your free 30-day trial today!