Are threats scaring you this Halloween? Let's make them a little less scary by patching those endpoints. KACE users know patching on a regular monthly or weekly schedule will help keep the boogieman at bay. However, there are times, such as a full moon that a threat may arise that needs immediate attention. We will not be using any garlic or silver bullets to protect our endpoints. With a few quick steps, we can push that needed patch and get back to enjoying our Halloween treats using our KACE Systems Management Appliance.
Find the needed patch in the patch catalog.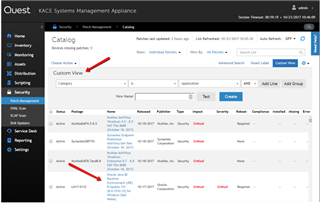 2. Select the necessary patch, 'Choose Action', and then 'Add Label'.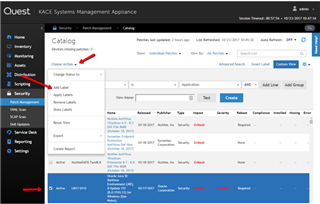 3. Name the label appropriately and select 'Add Label'.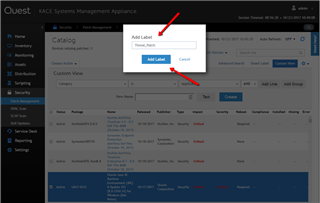 4. Use an existing patch schedule or create a new one. Then under Detect, select our new patch label. Do the same for the Deploy section. Then Save and Run the schedule.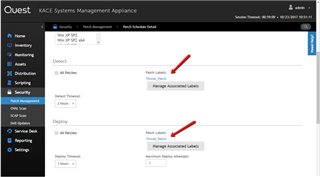 Keeping your endpoints secure doesn't have to be scary, just follow these simple instructions to make that threat disappear. With KACE you can not only patch those threats ad hoc, you can also set a patch schedule to keep all your endpoints up to date. To see more about keeping your systems secure see my other blog post here.