Life is about making decisions. Every decision will start with a simple question and assessing the options. What will I wear today? Will I travel by car or by train for my meeting this morning? Simple questions with potentially, a massive impact. You may decide that you need insurance to protect you from the worst case scenario such as a car accident or house fire.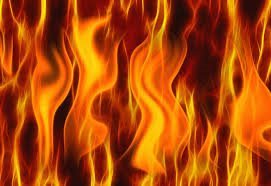 Typically, insurances is based on financial payment. You could argue that when the risk of something happening is very low and when the insurance fee to protect yourself financially is high, you can take the risk and spend the money somewhere else. Most people do not take that risk.
New Webcast: "The Next Massive Ransomware Attack". Learn vital strategies that will help your network avert the next ransomware attack.
In my home town, there is a running joke. When something goes terribly wrong and goes up in flames (literally), we tend to say "Fortunately we still have the pictures". We lost everything, but we still have the memories from the pictures. After the disaster, there is no insurance to protect against the loss of unique and precious possessions. Not many people have copies of their most precious possessions.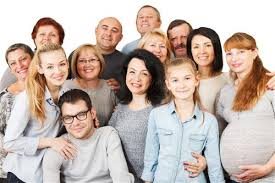 What if your house is also your office? Your unique and most precious possession is your data. Sure, you can insure yourself against fire and such, but it will not help you to get your data back. Everybody knows that you have to back up your data and most companies do this to protect their data. But did you know that many backup environments are totally unfit for what they supposed to protect? There are still businesses that store copies of their data in the same room as where they run the originals.
There are even companies that take their daily backups off-site, but fail to check if the copies are readable or hold consistent data. It is like closing your front door without bringing the key or even have a keyhole on the outside. Be honest. Are you protecting your unique and precious data in a way that justifies the value of it? No?
Relax, you're not alone. While you were making your daily, weekly, monthly and yearly backups, your company moved on. More data became critical to the business, more data was stored by an application on a database, more business processes started to rely on online data and more suppliers and customers rely on the availability of your data.
It is obvious that a standard backup methodology and strategy is not sufficient to support the higher demand on data availability. There are a lot of enhanced data protection mechanisms available. Think of storage-based, volume-based or application based snapshots to get instant recovery. Think of mirroring or replication to get geographical separation of the original and a copy. Think of deduplication to get efficient transport and storage of backup data. Also think of backup windows. Why are you taking backups when nobody works (at night that is) and not when the data is created or changed?
Maybe the reason that you are not using enhanced data protection methodologies is because your current backup tool and/or storage environment does not offer the above features.
It's time to make a big decision based on a simple question. How will I protect my data tomorrow? The impact will be huge.
We are running a webcast on the 6th of December called the 'The Cost of Doing Nothing'.
Here we will walk through the benefits of planning your backup and recovery strategy to avoid the trail of destruction that can be left behind when accidents happen!
Get the whitepaper with the link below:
https://www.quest.com/whitepaper/the-cost-of-doing-nothing8112963/
Peter de Vente Sales Engineer – The Netherlands, Belgium and Luxembourg
Quest | Data Protection (NetVault, Rapid Recovery, vRanger and DR-Series)