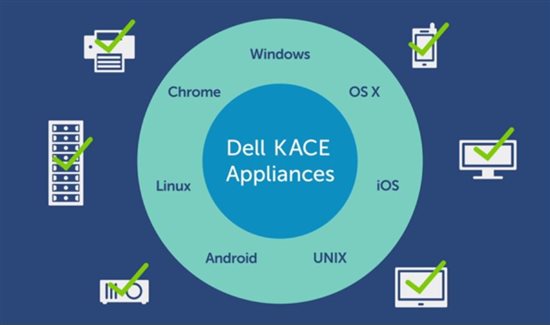 If you're like most systems admins, you find that securing, managing, and maintaining your endpoints is tedious and time consuming, while growing in complexity. In today's IT environments, you no longer manage just servers, PCs and Macs. Now, mobile devices and the internet of things (IoT) are becoming the norm on corporate networks, bringing with them more opportunities for security breaches.
If you're using point solutions to solve your endpoint management and security challenges, you've learned that they're limited in their capabilities. Plus, they lack integration and require interaction via multiple consoles. And, legacy software management suites can be overly complex in their approach. With the proliferation of systems and devices on your corporate network, relying on multi-point solutions or manual processes just won't cut it anymore, especially when it comes to endpoint security.
What's Going on at the Device Level?
You might be using some form of perimeter security, but not paying close attention to what's going on at the device level. IDC analyst Robert Young said in a recent webcast that a significant number of security breaches occur because of breakdowns at system or end-user level due to devices that are not properly patched, users downloading unauthorized and unsafe software, systems that are in violation of your secure configuration policies or, in some cases, devices that are on your network that you did not know existed—making visibility over your entire connected environment more critical than ever. Beyond security risks, inadequate visibility over all devices connected to your corporate network can also create compliance concerns.
Consequently, an integrated anypoint systems management solution must be able to discover all hardware and software on your network, and provide ongoing IT and OS inventory management, IT asset management and software asset management, as well as offer a comprehensive set of features to fulfill all of your systems management needs — from initial computer deployment to ongoing management, security and support.
Dimensional Research Findings
While the need for an integrated approach to anypoint systems management might seem obvious, a Dimensional Research study sponsored by Quest, found that among companies with 1,000 or more employees, all used systems management tools, but a whopping 82 percent use three or more different solutions.
Still, even using multiple tools is not sufficient to manage their constantly growing environments, according to the same report. Only about half (52 percent) of the study's respondents from these large organizations say that their tools can support all the platforms, operating systems, and device types that they must manage.
Consider the Following
So, if you're considering a fully integrated approach to anypoint systems management — make sure that it does manage "any point," including PCs, servers, Macs, Chromebooks, smart phones, tablets, printers, networking gear, and other network-connected, non-computing devices.
Watch this short video and learn how adopting a single, comprehensive, easy-to-use and fast-to-deploy anypoint management solution enables you to better manage and secure your organization's connected devices, while providing a rapid return on investment. In fact, three quarters of Dell KACE customers reported a return on investment in six months or less and more than half were able to fully deploy the Dell KACE K1000 Systems Management Appliance in less than two weeks.