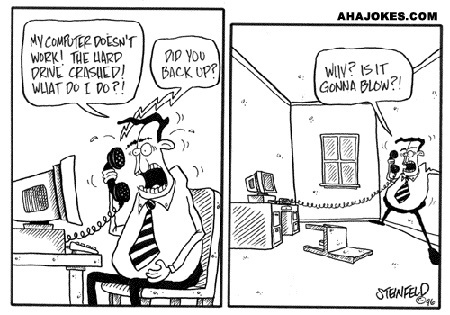 'The server room has been hit by an out of control drone carrying fireworks from the nearby scout hut and wiped out the entire estate!'
As scary (albeit unlikely) as that sounds, there's more to restoring data than recovering from complete disaster.
For your users, that one file that they have been working on for hours and have just overwritten feels like a major disaster. Those few emails that they tried to file as "very important – do not delete" but instead permanently deleted could have serious consequences.
So wouldn't it be great, when that panic email or call came through that you could say – "Don't panic Janet, we backup every 5 mins and it'll take me no time at all to get that back for you"?
Optimize your users' application experience and simplify backup and recovery. Get back a single email or file without having to restore a mailbox first, allow your users access to a volume while it's being restored with Live Recovery.
Or if the unexpected does happen and you lose an entire server, switch over to the virtual standby clone that's been updated 'in the wings' and use that without having to do a restore, as if the outage never happened.
Rapid Recovery lets you protect anything — systems, apps and data — anywhere, whether it's physical servers, virtual servers and/or in the cloud.
Connect to cloud simply and easily, and protect growing virtual environments automatically.
With Rapid Recovery, you get one advanced, admin-friendly solution — with all capabilities included.
It does a whole lot more too, check it out : https://www.quest.com/products/rapid-recovery/