All migration projects are challenging whether it be email, AD, file server data and SharePoint migrations…Office 365 migration projects are no different.
A Formula for Success:
Something that I have learned over the last 10 years working on various types of projects is that there is a really simple formula to success which is to make sure you have all bases covered when thinking about your migration strategy. Now this may sound really simple, however a lot of careful consideration during planning is a must. You have to cover absolutely every element associated with the project. Most often, the projects that fail are the ones that are not planned well. A lack of planning can often result in missing the success criteria - getting all the right data across within the expected duration without causing any disruption to the business or the end user.
At times a migration project can be like moving home and typically when you move home you tend to take all the useful things with you and leave all the rubbish behind - if you take this approach you're really cleaning up your environment prior to the move which means your old or stale information (whether this is email, calendar information or users who have not logged on for a long time) is staying behind and you're only taking across the information which is relevant. Office 365 migration project planning has to take into consideration the other moving parts of the enterprise infrastructure; applications, AD, communication and collaboration tools as well as the directory and the desktop.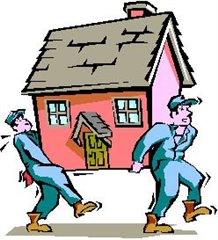 5 Options for Your Migration Strategy:
Once you've taken the key steps in understanding your environment and filtered out the content and components you don't want to take across to the cloud you can really concentrate on your strategy for migration. There are a few options:
Tools vs. native methods which normally translates to tools vs. manpower (normally months/years)
Big bang vs. co-existence
Internal IT team (good luck if you choose this one) vs. partner (often most experienced and certified)
How much data to take across? / How about PST's and archives?
End user communication and assistance…will helpdesk cope?
In larger environments the most popular approach is the phased migration approach rather than the 'big bang.' The phased approach really allows more flexibility and generally improves the end user experience as migrations can be carried out on a scheduled bases as opposed to getting data from A to B without worrying about how users are likely to be affected. You then need to identify who's going to run the migration activity – is this going to be your IT team (whilst firefighting and carrying out their day to day support work) or are you going to use a specialist migration partner to help you with this activity? Often organizations (depending on the size) would use a specialist/vendor for enablement and then carry out some of the migration activity once any tools have been installed and configured as per vendor configuration and best practice. Generally vendor experience is priceless as 9 out of 10 times they will have seen the common migration challenges/problems before…
Considerations and Procedures for Avoiding the Same Old Problems:
Some other key considerations should be made to ensure that any problems which have been experienced in the old platform are not replicated to the target and we've spoken about this a little in terms of object cleanup. That said, you should go a step further and ensure you have the correct procedures in place for the target, so you don't get into the same situation as before. To tackle this it's best to have some proactive process in place in the new environment (auditing, reporting and provision/de-provisioning processes).
Once the migration project is running you really want to ensure you're making the most out of your resources whether it be the amount of infrastructure you are utilizing or the expertise you have to hand, so that you can complete the projects within the expected budget and duration. If you are interested in learning more, I will be presenting more Office 365 migration best practices at the UC & Cloud Day in Birmingham on 24th October. Come along and speak with our product experts at booth 18: http://www.ucday.co.uk/