My feet hurt. I'm tired of wandering the floor. Who's got the best giveaways and Oracle expertise at Collaborate 2017?
We don't want to toot our own horn, but…toot, toot! We're talking Apple watch giveaways on the daily, database management tips and tricks that'll save you hours and much more. So come hang with us in the Quest booth (#1308).
Wait, do you guys own Toad®?
Yep. And Foglight®. And SharePlex®. We pretty much live for improving the lives of Oracle users. And we couldn't possibly be more passionate about helping you maximize your database investments while building for the future.
That's cool. Maybe I will stop by.
You bet your app you will. Listen, we're more excited than ever to share some of the new ways we can make your workdays easier and alleviate your database management stress. We know you're under a lot of pressure, and we're here to help. Plus, we're a pretty fun crew, so come hang with us at Collaborate booth #1308 today.
I'm afraid of strangers. Why don't you introduce yourselves?
Sure thing. Let's start with our sales engineering manager. Take it away, Fritz.
Tim Fritz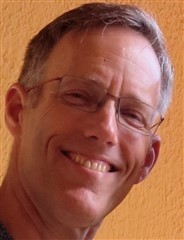 I'm a sales engineering manager, involved in technical pre-sales and customer success for all of Quest's database products. I've been with Quest for 17 years and many of those years were spent with database administration, diagnostics, tuning and monitoring products. Before joining Quest, I was a DBA and before that a programmer/analyst and application development manager. I live in a small city in Wisconsin, Eau Claire, which is right in the middle of the upper Midwest snow belt. So I'm ready for spring and some warm weather in Las Vegas. Stop by and see me in the Quest booth and we can talk about your organization's pains and what's keeping you (or your boss) awake at night. I'll bet Quest can help.
Rob Chapa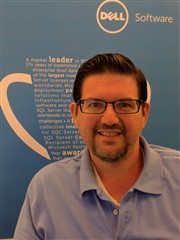 I'm the rep for database performance monitoring solutions (Spotlight®, Foglight, LiteSpeed®) for all Mountain Standard Time states and Nevada. I live in Southern California with my wife and three boys. In my rare free time I enjoy surfing, camping and playing super nerdy and complex board games. This is my first year at Collaborate and I'm looking forward to connecting with Oracle professionals from around the globe who want a single platform to monitor their various database environments.
Phil Rodas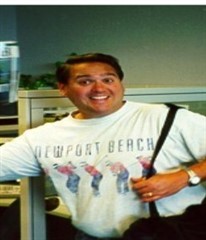 I'm responsible for direct sales of SharePlex. I've been with Quest Software for more than 20 years. I've been responsible for direct sales and some of the first major contracts with large companies for our product lines when they were brought to the market over the years, such as Foglight, Stat®, SharePlex and other database-related solutions. I enjoy coaching youth league sports and I love snow skiing and water skiing. Most people don't know this about me, but I earned my firefighting cert my first year out of high school, before continuing on into business. My favorite part of last year's conference was just getting to meet with my clients from other states in one central location. This year, I'm looking forward to seeing if I can get our clients into one room to celebrate another great year!
https://www.linkedin.com/in/phillip-rodas-98336a1/
Gary Jerep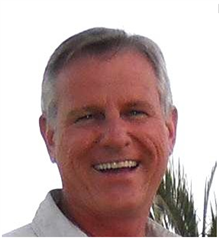 As a software consultant for Quest, I have more than 16 years of experience assisting DBAs, developers and analysts with relational database needs. Prior industry experience includes systems design and analysis on both mainframe and distributed systems, operations research, business intelligence and end-user experience monitoring. I enjoy traveling, hiking, woodworking and playing a variety of sports with my wife and two children. At last year's conference, I absolutely loved hearing about current trends in technology that are shaping our lives now and in the future. Things happen orders of magnitude faster today than they did 10-20 years ago. It's getting more difficult to take sufficient time to understand where all of our technology is headed and its implications. I also appreciated the perspective brought out in one of the sessions regarding the role cognitive science is playing in today's society. I'm excited about this year's conference because I love getting a chance to discuss with others what kinds of challenges they are facing, and how they are using Quest solutions to overcome those challenges. Bring your success stories over to our booth. I never tire of hearing how our solutions have "saved your day" or made someone on your team a hero! Quest has the most sophisticated solution set for performance tuning in the industry!
Susan Wong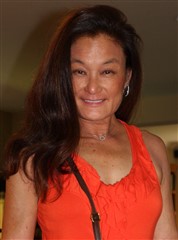 I'm a solutions architect at Quest. I've been with the company since 1999. Having come from Fluor Daniel, an engineering and construction company where I worked as a stress engineer, Quest has been a barrel of fun. I've covered products ranging from Toad to Foglight, database performance solutions and data protection, and I've been supporting SharePlex all along the way. Tennis tournaments and leagues keep me busy on weeknights and on weekends, except when I'm in Mammoth making good use of my MM Pass. I'll be working in the Exhibitor Showcase, but if I can break away, I'd like to attend some of the sessions on cloud and database replication. I'm excited to discuss SharePlex, our high availability, cost-effective data replication solution that provides five 9s at half the cost of competition and ZeroIMPACT to your systems. Come see me for answers to your questions, including: What can I use to ensure zero downtime when I migrate from Oracle 11g on AIX to Oracle 12c on Linux? How can I get better performance from my transactional database where I also have to run reports nightly?
How can I get data from different databases all in one instance to run analytics for BI?
Can I distribute data to multiple instances from my production database? Can I keep the data on a SQL Server instance synchronized with transactions on an Oracle database? I'm happy to explain how SharePlex can help.
Nicole Tamms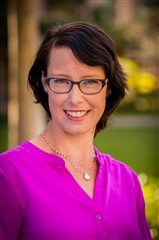 I'm a senior product marketing manager working with Toad database management solutions, including Toad tools, component products and emerging Toad technologies. I've been with the company for 18 years, ten of which have been in product marketing. My prior experience in analyst and public relations, corporate communications and corporate marketing at Quest set a solid foundational skillset for strategic product marketing. I'm a California native and live with my husband and two children in Long Beach, CA. I enjoy yoga, playing with my kids, sports and spending time outside with friends and family. I'm looking forward to meeting customers and learning more about their requirements as well as attending sessions covering Oracle Cloud Database, MySQL, Agile and DevOps. I'm excited to discuss how Toad reduces the time and effort required to develop, manage, optimize and maintain databases, reducing bugs, code inconsistencies and performance inefficiencies, thus minimizing the risk of performance slowdowns and downtime. It's no wonder Toad is the #1 database tool for Oracle!
Megan Cynaumon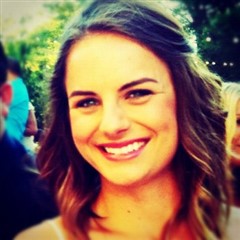 I'm a Program Marketing Manager for our entire Information Management portfolio with a larger focus on products like Toad, Shareplex, and Spotlight on SQL Server Enterprise. I just celebrated my 7th year at Quest with a few of those years spent in Social Media and Search Engine Optimization for quest.com. I live in Southern California with my husband, Matt, and my dog, Evie. In my free time, I enjoy reading along with my book club of friends (6 years strong!), working out, watching Giant's baseball, and love going to the movies. This will be my first year at Collaborate and I'm looking forward to talking with customers and meeting potential customers.
Ben Boise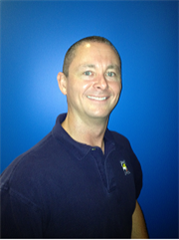 I'm a sales engineer supporting our database performance monitoring solutions. Prior to working in pre-sales, I worked in desktop and applications support, systems administration, software testing and development and professional services. Needless to say, I've worn a lot of hats over the years. Outside of my professional life, I enjoy staying active through any means available. Traditional activities such as running and weight-training are the norm, but I find myself turning chores into opportunities to exercise. It's not uncommon to find me running behind the lawn mower. It looks silly, but I think it's fun. I also enjoy traveling for both work and play, but I'm not fond of airports. At this year's conference, I'm looking forward to the possibility of winning loads of money. I also really enjoy talking about our solutions and meeting people. I love opportunities to show how we can help solve problems. I enjoy asking people if they ever get asked questions like, "Why is it slow?" or "Is something going on with the database?" Our solutions answer those questions and much more!