Let's see how to download and install Toad for Oracle 12.11 from scratch.
First of all , what do you need in order to download?

1.A valid Maintenance contract
2.An account for our Support Website
Let's go to https://www.quest.com/. At the right top corner we will see the icon to register. Do you have an account?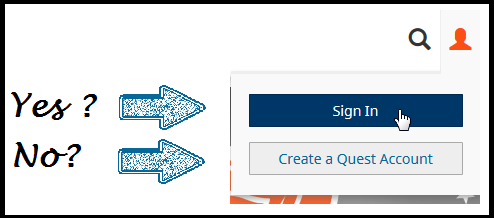 Are you in? Good!Let's continue! Are you having any problems? Contact our support administrators at supportadmin@quest.com or just phone us!
Now that we are logged in, what do you need to install Toad?
1. The installer (we will download it now)
2. The License Key and Authorization message for Toad for Oracle (Cannot find them? Do you have questions about the license? Please contact licensing ) (*)
3. Make sure your system meets the system requirements
(*) If you already have a previous version of Toad installed on your machine, the installer will pick them so in this case this information is not needed
Is everything fine? then let's download Toad !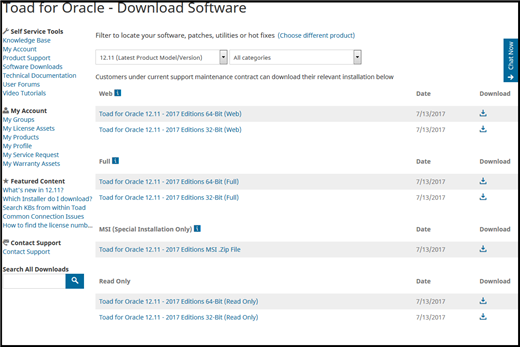 Find an explanation of each option below :
Note that it does not matter whether you have Toad for Oracle Base Edition ,Toad for Oracle Developer Edition or Toad for Oracle DBA RAC Edition. Just enter the license key and the installer will download/install the product/s you are entitled for.
Next question is, Should I choose the 32 Bit or the 64 Bit installer instead?

Toad for Oracle 32 bit can be installed in either a 32 bit or a 64 bit Windows operating system. But it requires a 32 bit Oracle client.
Toad for Oracle 64 bit can only be installed in a 64 bit Windows operating system. It requires a 64 bit Oracle client. So in summary:


Do you have more questions or concerns about this subject? Then please check the following knowledge base articles:
What's the difference between Toad for Oracle 64 bit and 32 bit? and How to check if your Oracle Client is 32 bit or 64 bit?
Now that we know how to download and what installer choose, let's click on the download icon. In this case I will select the 64-bit Web Installer.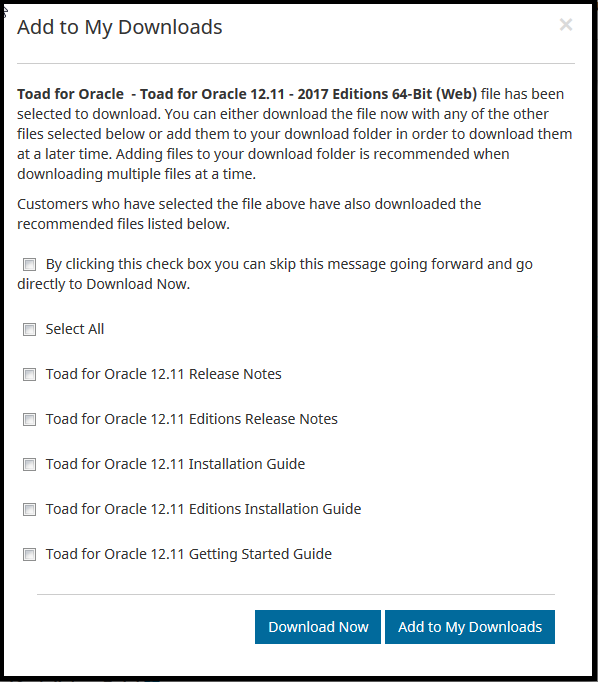 Note: all the documents listed above are also available online here so if you do not select them now, you can always download and/or consult them later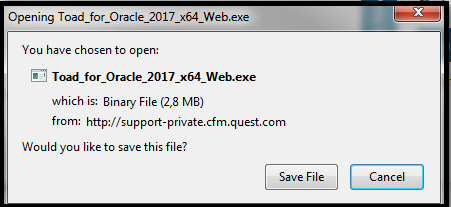 Now "Save File", look for the file on your system and let's double click and install!



In order to continue select "I accept these terms"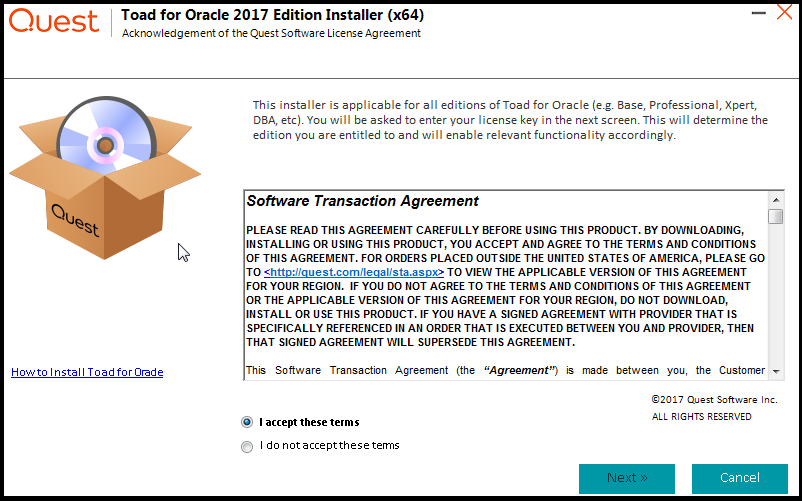 Then enter the license clicking "Add" if needed (if there is a previous version of Toad installed , the key will be already there as it is shown in the example below)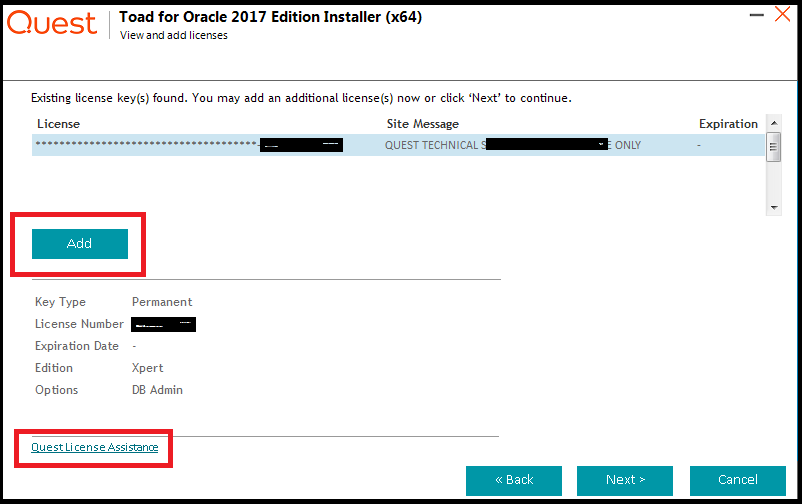 All the products you are entitled to install will appear now. If any of them is already installed, the status will be "Installed".
You can install all the products now or leave some and run the installer again when needed.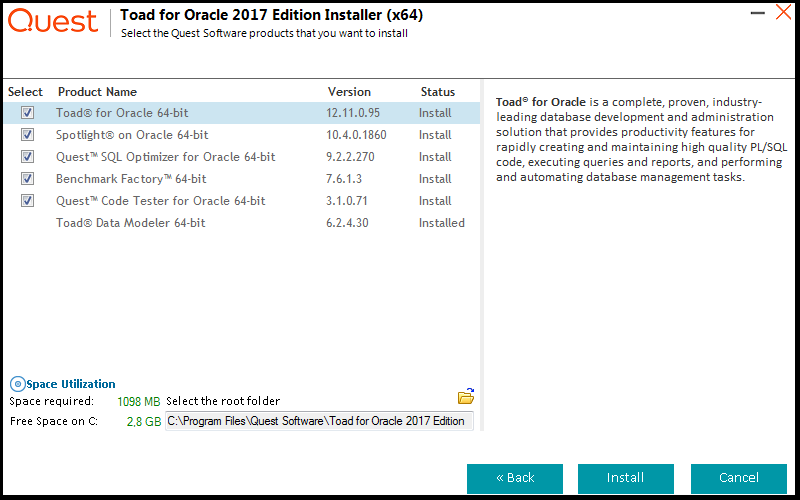 Now is up to you! you can watch the progress bar or do something else. But do not go too far as the installation just takes a moment!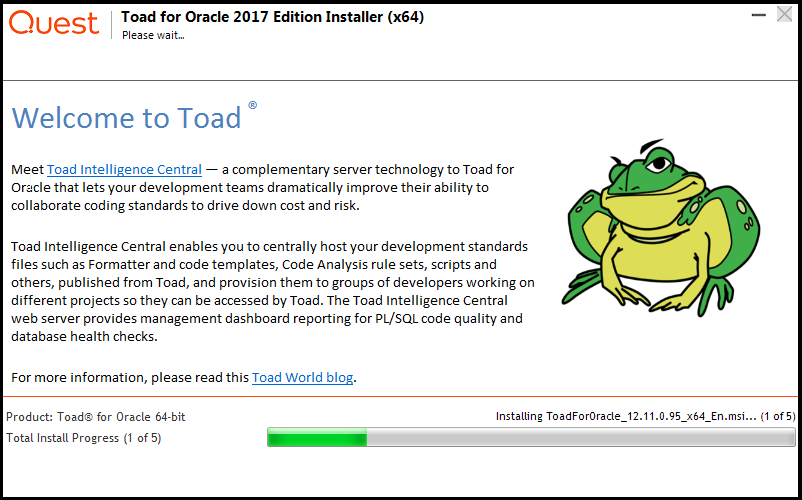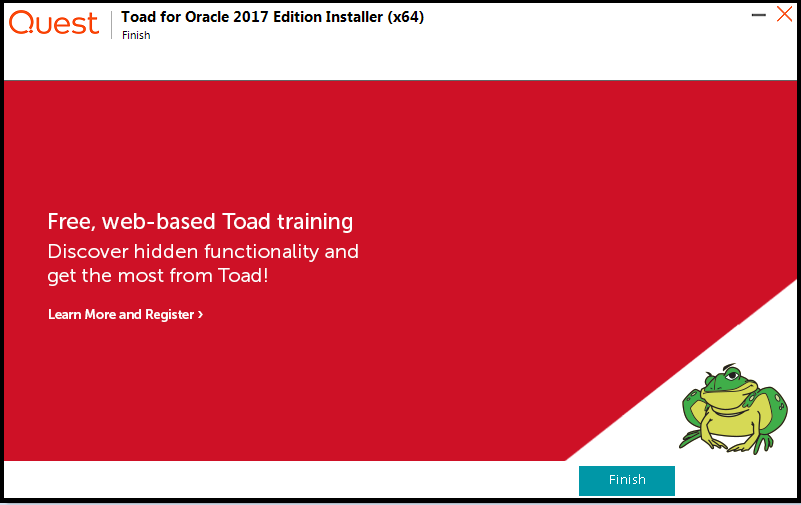 And this is all! Toad and the selected products are installed now! And yes, as the picture above explains, you can do free training. The training walks you through major product features and explains how to perform frequent tasks. Have a look! They are fully recommended!

By the way, in case you have any problems during the installation, you are not alone: you can search for information in our Knowledge base, contact support or start a Chat at any moment with support (*).



(*) the chat option will pop up after sign in for accounts current on maintenance.
This is only one way to install Toad for Oracle, you can also Install Toad silently from the command line, or install Toad on a Citrix/Remote Desktop Services system for example.
For more detailed information about these or other options check the installation guides.
Hope this helps and thanks for reading!