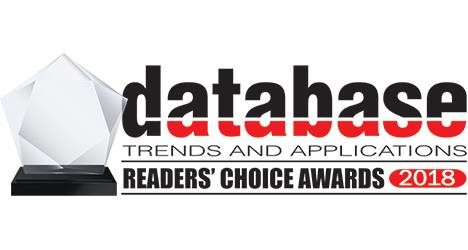 Database Trends and Applications held its annual Readers' Choice Awards and guess which toolset earned top honors! Yep, users named SharePlex® the Best Data Replication Solution. Of. The. Year! Woot, wooooot!
SQL Server replication, Oracle replication – it's all easy with SharePlex
Maybe that's why everyone loves SharePlex. It's such a rebel. It's the worst nightmare of every major database platform vendor, with their ridiculously expensive tools that don't even offer nearly as much functionality.
They're like, "You have to use us. We're complicated, full of hidden fees and will trap you for-ev-er!"
And SharePlex is all, "Uhhh, I'm a fraction of the price, so simple an actor playing a caveman on TV could use me, I have no hidden fees and I'll safely get your data to nearly ANY more affordable database you want to use."
Meanwhile, You Know Who is clawing at his mock turtleneck, screaming, "Silencio, SharePlex! I have yachts and mock turtlenecks to pay for!"
And SharePlex is all, "I don't even sail. Topsiders are lame. I'm all about reliable data replication at a fraction of the price. No wonder DBAs love me."
And they do!
Because SharePlex can do more than just free you from vendor lock in. It's about ALL the things. With SharePlex data replication, you can perform migrations and upgrades with zero downtime and zero data loss, offload reporting to improve database performance, ensure high availability, implement load balancing and the list just keeps going.
And that, my friends, is why SharePlex wins awards.
From ACE Awards for its unrivaled 24x7x365 support to industry honors for its outstanding data replication functionality, SharePlex is earning accolades all over the place. And you will, too, with the powerful toolset that makes it easy to accomplish your database goals. Because the best database professionals use the best database tools. Check out some cool, new videos to see how SharePlex can make you the MVP of your organization.