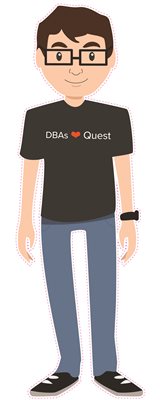 Falling in love. It's what life's about, isn't it? Not to get too sappy or whatever, but isn't it the best feeling – when you're completely smitten? Well, I have a confession to make: I'm currently head over heels.
It's a little embarrassing, sure, given that my excitement is for something and not someone. But this thing? It's kiiiiiiinda special. Okay, so here goes: I'm in love with SQL Server on Linux. I know that sounds crazy, but hear me out.
It's a match made in IT heaven.
This hookup – SQL Server 2017 and Linux – is turning into a serious power couple. I mean, it's taking over! That's because the benefits of combining these two platforms are off the charts. And if you haven't had a chance to check out this combo yet, let me convince you – it's worth researching.
Here are the top three reasons to fall in love with SQL Server on Linux.
When you run SQL Server on Linux, you get:
Better-than ever performance
Cross-OS compatibility
A native user experience
Intrigued?
You should be! Who doesn't want lightning-fast performance, greater freedom of choice and an intuitive workflow? I know I'm loving it. And I want you to feel the love, too.
Ready to meet your match?
We put together a tech brief that'll help you quickly and easily get started with SQL Server on Linux. We also included some cool tips to help you maximize key functionality. And on top of that, we threw in some guidance for using popular Quest® solutions to improve performance even further.
Get your free copy today.
With all the stress and pressure we're dealing with as DBAs, we deserve something that'll make us happy. And using your favorite technologies – together at last? Well, it doesn't get much better than that.