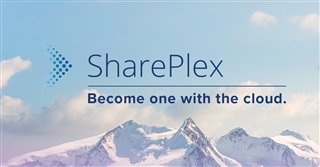 Cloud migrations. They're intimidating. We'd all like to put 'em off. But data growth is getting more out of control than a shirtless dude on Cops. It's insane! It's busting out of its clothes and pummeling its chest on an Arby's rooftop. It's wilder than a frat boy at an open bar. It's chucking glasses at UB-40 lookalikes. It's unmanageable, unsustainable, un-all the things! Tackling that level of explosiveness with a traditional approach simply isn't feasible. At least not long term.
You've got to scale up.
Sure, you could shell out an action-movie storage unit worth of cash to build a massive server farm. Or you could find a cloud service that covers the high costs, risks and work of owning said server farm. And then you could simply subscribe to it. Which means you'd reap all the benefits of the cloud – at a fraction of the price.
But which cloud service can you really trust with your valuable data?
According to a survey by the Synergy Group, that distinction goes to Amazon. With the bulk of the market share, Amazon is leaving Microsoft, Google and IBM in the dust. And it's no wonder. Just like the beautiful simplicity that is everyone's favorite site for quickly ordering their favorite things, Amazon Web Services provides those same lovable perks for their cloud offerings.
Still hesitant about getting started?
I get it. It's hard to do things – let alone perform a successful cloud database migration. I often daydream of downer cowing myself, flipping only when someone turns me with a human-size pizza shovel, whilst still allowing me to get a gander at hours upon hours of Battlestar Galactica reruns. We all have that fantasy. I know. So if you're looking for the fastest, easiest, most affordable and reliable way to move your data to AWS, most of us DBAs agree there's only one clear option. It's called
SharePlex® for Oracle on Amazon Web Services (AWS) – and it does for moving data what Amazon does for shopping: It simplifies and speeds everything while offering the best price and service.
Seriously, though, how annoying is it to shop through any other online store?
You've got to trudge to your car, dig out your wallet, eyeball ping pong your credit card versus your phone and wait forever for your order to arrive. But with Amazon, you can find practically any random item ever made, hit a button and it's plunked on your porch in no time. Soon by drone! It's spectacular. It's futuristic. It only makes sense you'd chose their cloud technology. And just like Amazon, SharePlex delivers practically instant gratification with near real-time data replication, getting you to the Amazon cloud lickety split.
AWS and SharePlex: the perfect match for your cloud migration
You simply won't find an easier way to get to the Amazon cloud than with SharePlex. How easy is it? So easy an actor playing a caveman in an insurance commercial could do it. And you're not even an actor, let alone an actor with glued-on facial hair getting all up in your biz, blocking your view, making you itch, wondering if you're cloaked in goat fur! No. You're a database expert! You're a g-dang IT hero. Imagine how simple it'll be for you!
Finally, you can stop procrastinating and start migrating.
There's nothing to fear but staying-on-old-expensive-databases-that-can't-affordably-keep-up-with-data-growth itself. This cloud migration thing? You got this. Now get SharePlex and get going. If you have questions, you can quickly get answers with 24x7x365 award-winning support. Get your head and your data in the cloud with this free, 30-day trial of SharePlex for Oracle on Amazon Web Services.