Good news! The new version of Litespeed (v8.7) is out now!
This version brings a couple of new features - Cloud Backups to Google Cloud Storage, and new Microsoft AES Encryption support.
Until now cloud backups to Azure and Amazon S3 were possible. In v8.7 this extends to backups in Google Cloud Storage. The methods of backing up to Google Cloud Storage are very similar to existing cloud backup methods, but you can now include your Google Cloud account as a backup target location.


In v8.7, backup encryption also now supports the FIPS 140-2 compliant Microsoft AES encryption (128, 192 and 256) algorithm.

You can choose the encryption level in the Backup Wizard menu: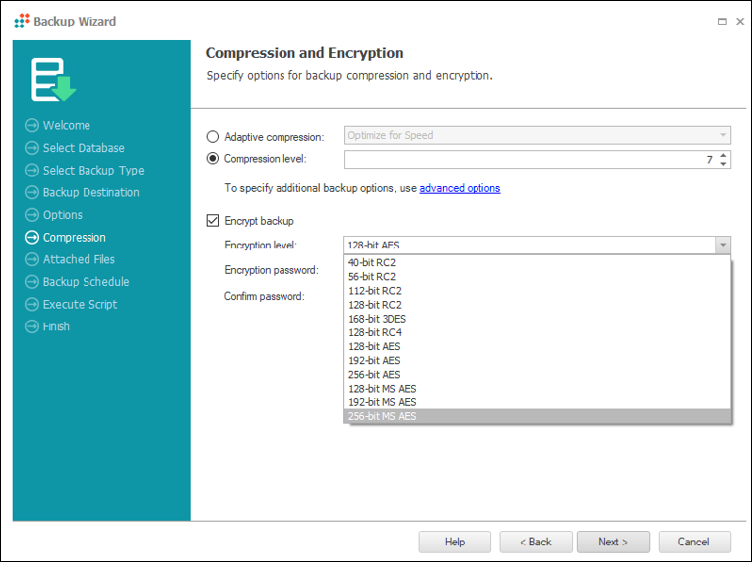 Litespeed 8.7 is also now supported on Windows Server 2016 Core.


For a full list of enhancements in v8.7, you can find them in the Release Notes.
You can download the latest version at the Quest Support website, and find full technical documentation here.
This is just a brief overview for now, but look out for some new blog posts which will go into more details of these new features soon!