Five Fun Things to Check off Your Bucket List in San Francisco
Sure, you can watch inmates shank each other on TV. But! How much more fun would it be to tour a cold, haunted prison – in person?! Preferably one where Al Capone once stabbed a guard. In the shin. With a whittled-down spork.* *In my mind. You can do that – and so much more! – when you head to San Francisco for Oracle OpenWorld.
That sounds like a blast. What else is on the agenda besides spork stabbings?
Thanks for asking. First things first, you'll want to go directly to booth #4201 at Moscone Center. That's where you'll find us, the coolest giveaways and the kind of Oracle expertise that'll make you want to kiss our Toad® mascot. Don't. That costume hasn't been properly Fabreezed in fortnights.
After you've learned how to eliminate your work stress with this year's DBTA Readers' Choice Award Winners – yeah, we're a liiiiittle excited about that – enter to win our grand prize that is so mind blowing we can't even mention it by name. Because no one needs a booth heist. Especially us. We just can't chase after you in our amphibious plushie suit.
Noted. What's up outside the show?
Another fantastic question. Look at us with our imaginary Q&A! I haven't wanted to give an invisible human a BFF necklace in years! Here, put this on. You get the "ST NDS" half of the heart. It's only fair. I bought it. That's how it works. Now that we're besties, I'll let you in on all the hip happenings in the city of – what is this the city of? I wanted to say brotherly love, but I think that's Philly. Obviously they should've gone with cheese steaks. Know your strengths, Philadelphia! But back to San Fran. Here are the top five hot spots you've got to hit up after visiting booth 4201.
1. The View Lounge
Before embarking on any new adventure, a cocktail is in order. And enjoying a drink with a view of the city on which you are about to unleash your margarita-fueled alter ego is even better. I recommend starting with the The View Lounge, as Yelp swears it's close to Moscone Center and it has both the aforementioned necessities: beverages and sky-high windows from which you can get a gander at your new surroundings. Enjoy both. YOLO! Then call your ride service.
2. Cockscomb
Listen, you may feel embarrassed asking your Lyft driver to shuttle you to Cockscomb, but that's only because you're not a chicken groomer. Live a little! Here's why it'll be worth it: Leg of Beast. That's really a thing. And it looks delicious. Okay, full disclosure? The photo's a little traumatizing, but I'm pretty sure most carnivores are into this kind of thing. Also? Bacon Chop. Everyone loves bacon. And Cockscomb does bacon right, according to at least one of the reviews I scanned for this post. Vegetarian? You're in luck. Tomas R. who hates H's but loves Cockscombs says, "The gnocchi will make you cry tears of happiness because it is so well executed." Speaking of executions...
3. Alcatraz
Now that you've wept food-joy tears, it's time for the entertainment portion of our evening. Enjoy a lovely sail-and-jail cruise to a beautiful maximum security prison. Sandra C. from Missouri calls the Alcatraz tour both "Informative AND Romantic." Sandra also enjoys long murders in the park and conjugal visits, but let's not judge, shan't we?
4. The "Full House" tour
This is where you blast the theme song to the '90s hit TV show "Full House" whilst creeping down the historical row of iconic Victorian homes known as the Painted Ladies. Neighbors in the area recently banned tour buses from this street, so you can either call for a red convertible or walk whilst carrying a boom box on your shoulder, depending on your level of commitment. And dignity. Be sure to knock on each door, asking for Uncle Jesse, as the local homeowners love nothing more!
5. BIX
You probably just worked up an appetite, running from the cops who were called to inform you that Michelle Tanner no longer lives on Hayes Street. "How rude!" Keep hoofing it, yes, yes, down that alley and around to the right. Perfect. Once you get to BIX, relax and celebrate your freedom with some bread pudding and live jazz. You're back by Moscone Center now, which will be convenient when you fall into your carb coma in 5-4-3-2-wait! You didn't try the monkey bread that Monika F. calls "Meh." Listen, mediocre primate dough is exactly what you need to stop this burgeoning hangover. Eat up, Buttercup. We need you back in the game, ready to come get more prizes with us! Who are we?
Allow me to introduce ourselves.
I'm Carlos.
Your SharePlex® product marketing manager who can help you avoid. Ever. Having. Downtime. Again. Seriously. I'm looking forward to hanging with you and talking about all the ways data replication can make your life easier and way less stressful. Whether you're about to migrate to the cloud, start using open-source databases or you just want to improve database performance, I can help you out.
Say hi to Megs.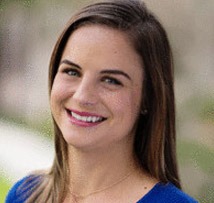 Everyone loves Megan. For real. She'd get the female spinoff of the Ray Romano show, she's just that amazing. For starters, she's brilliant, with product knowledge across all our database management solutions. Plus, she's funny and has actually met Uncle Jesse in real life.
This is Claudia.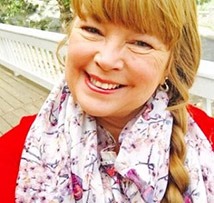 She's our resident database performance monitoring fanatic/product marketing manager. She can't wait to see you at Oracle OpenWorld and talk about Foglight for Databases! It's the DBTA 2018 Readers' Choice award winner for database performance monitoring and diagnostics. So if you're looking for a better, and less costly, solution to keep your databases performing at optimum capacity, come by and check it out for yourself.
Here's Clay.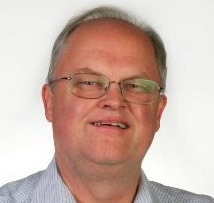 You're going to love him! Have questions about SharePlex or Foglight? Clay's got answers. He also just happens to hold an amateur radio extra class license, which he uses for cool side gigs like working communications for a 100-mile trail run. His call sign is N7QNM. If you happen to have the skills to hit him up before the show, say hi!
Meet Phil.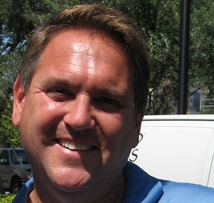 Phil is our favorite deep sea fisherman. With 22 years at Quest, he's the captain of the SharePlex direct sales ship, reeling in new users with his vast product knowledge. We get a little nervous when Deadliest Catch auditions come up – we're that scared of losing Captain Phil to the Discovery Channel. Don't ever leave us, Phil!
This is Tim.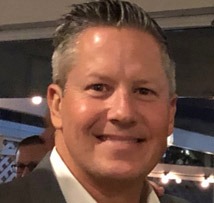 We've been lucky enough to have Tim on the team for a decade. He's a Foglight for Databases genius and is passionate about helping DBAs discover just how much that toolset can improve their quality of life. Tim is a family man who enjoys surfing and tennis as much as he enjoys helping his customers navigate the craziness of today's database world.
And here we have Kristine.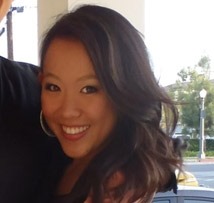 But you can call her Panda, Kpan or Peanut. Cool thing about our Panda? She was a rock climbing instructor for years. So if you need to make a speedy, Spidey escape from the tradeshow, she can help you scale the walls on out of there – superhero style! Plus? She can tell you everything you need to know about SharePlex data replication.
Here's Field.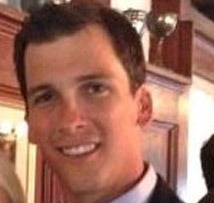 He's your guy when it comes to Toad Data Point. He's also got mad skiing skills, having blasted down slopes across a whopping four continents. Whether you're up for chatting about self-service data access and superfast data prep or you're also a fan of strapping on some skis, be sure to squeeze in some time with Field.
Rick!!!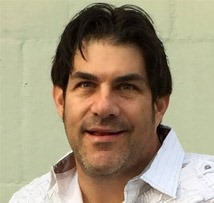 We all love Rick, and we guarantee you will, too. Not only does he have the best sense of humor, but he's also got insane data replication expertise. He's the SharePlex product manager and he's been with Quest for 18 years, so this ain't his first OOW rodeo. What's a fun game to play with Rick? "Who's My Celebrity Doppelganger?" Everyone thinks he looks like someone they know. Sometimes it's a friend, other times it's a celeb and once? It was a dude from America's Most Wanted! But the only thing Rick's killin' is database downtime. Well, that and standup paddle boarding. He's a pro at SUP, which is ironic, considering he lives in the desert. But that's Rick for ya, mastering watersports in Arizona, Most Interesting Man in the World style. #ChuckNorris #HeWouldPaddletoSanFranIfHeCould
Okay, so get this about Tory…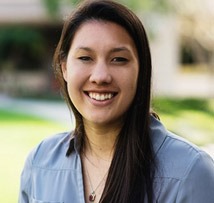 She holds the freaking single season homerun record for the Boston College Softball team. Go Eagles! Woot, woot! How cool is that?! Tory is a rep for Toad Data Point and she lives for hearing about how much her favorite toolset has changed people's lives by making them more productive than ever.
Jerrod "Double DJ" Wagner is our resident Big Lebowski.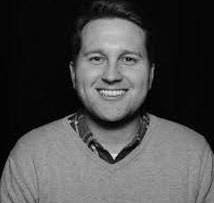 Not that he sports a robe at the grocery store whilst sampling the half and half. But he IS the best bowler on our team. He was a state bowling champion in high school and he can still slam those pins like The Jesus! He'll tell you everything you need to know about Toad Edge, so hit him up if you're looking for an easier way to work with open-source databases.
Robert! My man "Bobby Didge"!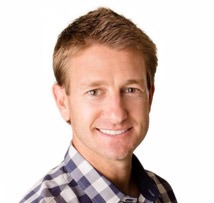 Okay, so Bobby, is hilarious. He's basically the mayor of Bachelor Nation, having caught every. Single. Episode. Of The Bachelor, The Bachelorette and Bachelor in Paradise. He also played badminton in high school and is working his way toward Diabetes Type Delicious with his sugar-cereal addiction. He loves taking his customers to dim sum and happy hour where he can sit down and hear about their IT challenges and show them how our tools can help.
And who do we have here but our resident Oracle ACE, Pini!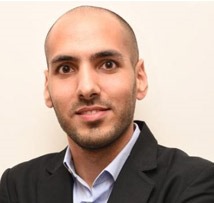 Pini is brilliant. Definitely one of the smartest people in any room. He's our database performance monitoring product manager and he's fueled by awesome customer experiences and building products DBAs love that solve real-world performance pains. No matter which database platforms you're using, Pini can show you how to use Foglight to simplify your work and improve database performance.
Last, but never least, is Mr. John Pocknell.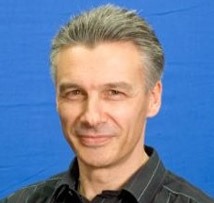 When it comes to Toad, there's probably no one is the world who knows more than John. He's been working with Toad for almost two decades and is so immersed in it, he's pretty sure he's turning green. John is a great guy, super witty and fun to chat with and he's just the best at helping users get the most from Toad. So be sure to say hi to him when you swing by our booth!
From the entire Quest team, we can't wait to hang with you at Oracle OpenWorld. Come see us at booth 4201 as soon as you hit the tradeshow floor!