In this blog I am going to cover how you can use SharePlex and Toad for Oracle together to:
replicate your data and

validate the data has been moved properly.
I am going to focus on how we can do this during a POC engagement, but the process will work the same in your production environments.
SharePlex® is the data replication tool of choice for a lot of companies. It provides near realtime data replication and allows you to perform actions like:
offload reporting data from your production system to a reporting environment

replicate data from one source to one or more targets

Replicate data from multiple sources to one target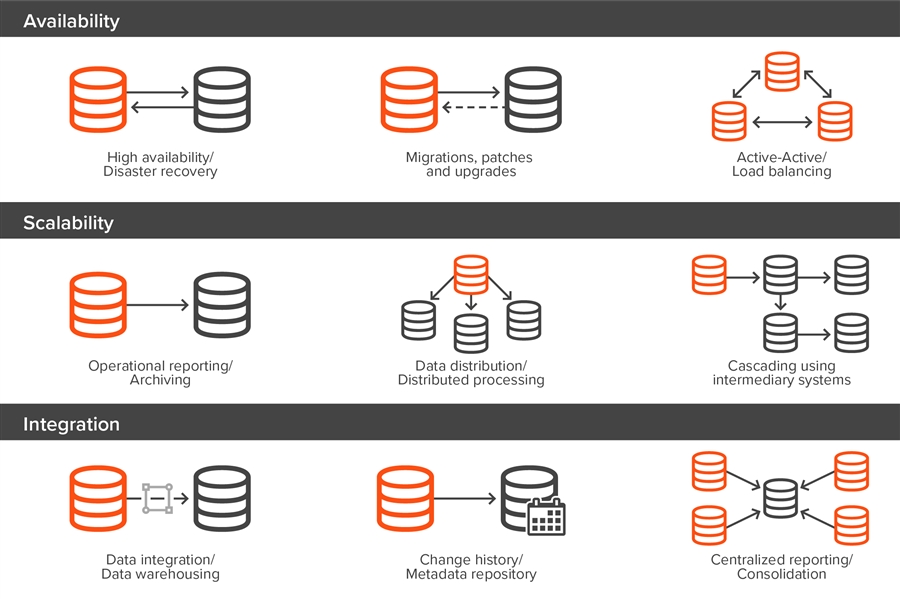 Toad for Oracle® is the de facto database development and management tool and provides developers with a powerful suite of tools to write/debug/test their code and provides DBA's with a powerful suite of tools to help manage their database environments.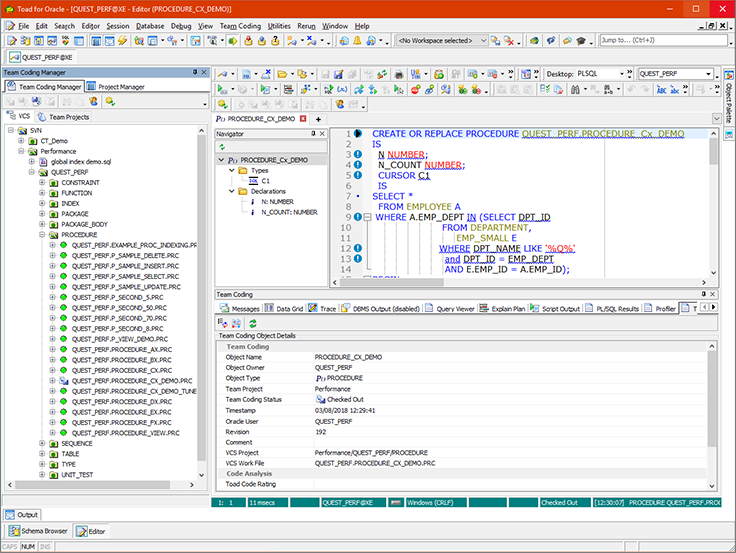 So how do these two tools work together?
The assumption I am making is that you have Toad installed already and we are now adding SharePlex into the environment.
Installing SharePlex has a few steps and prerequisites to make sure it is installed properly and once it is installed and configured you are ready to replicate data between the source database and the target database. I am not going to cover the installation process for SharePlex here. This will be covered with you during a pre-POC call.
SharePlex provides two tables that you can use for testing: demo_src and demo_dest. These are found in the SPLEX schema that got created when you installed SharePlex. There is a script you can run to populate a small sample data set as well.
This is perfect for a simple validation test but I know you want to push the limits of your POC and see what SharePlex does with larger data sets. This is where Toad comes in to play.
Using Toad you can generate data to populate tables. You can use it to create 1 record or thousands of records.
Here is a look at the tables:

Now let's use Toad to generate some data.
Right-click on the table you want to generate data for (demo_src) and choose Data → Generate from the popup menu:
Now you will see the table structure. You can set the number of records you want to generate for the table. The default is 1000 records.

Each field has generation options based on the data type: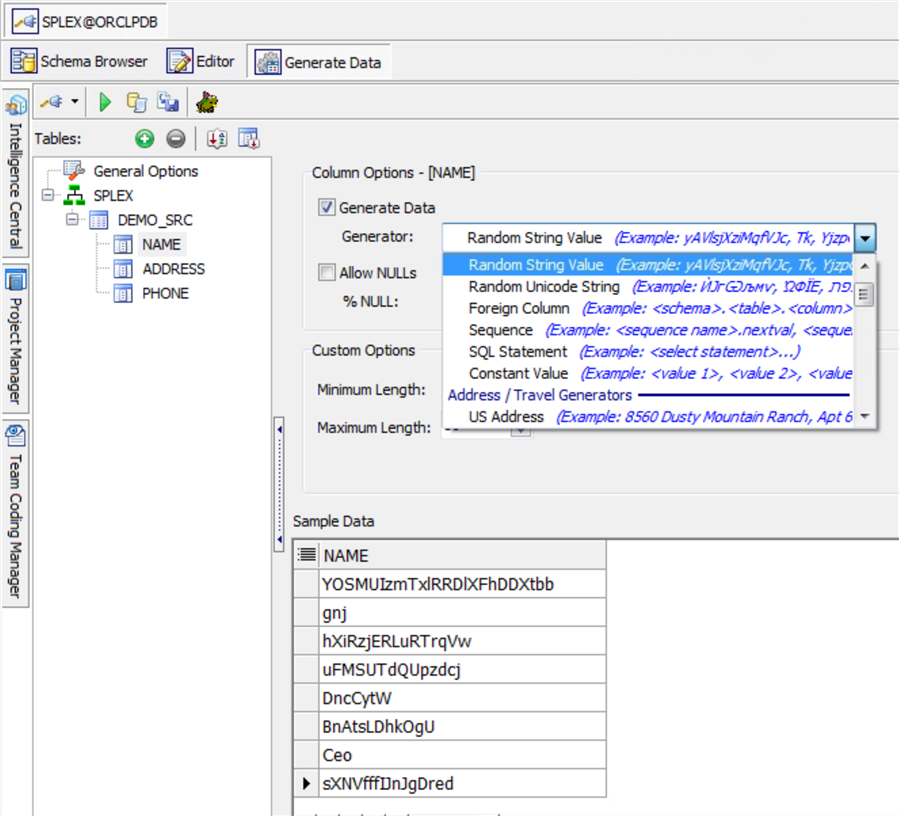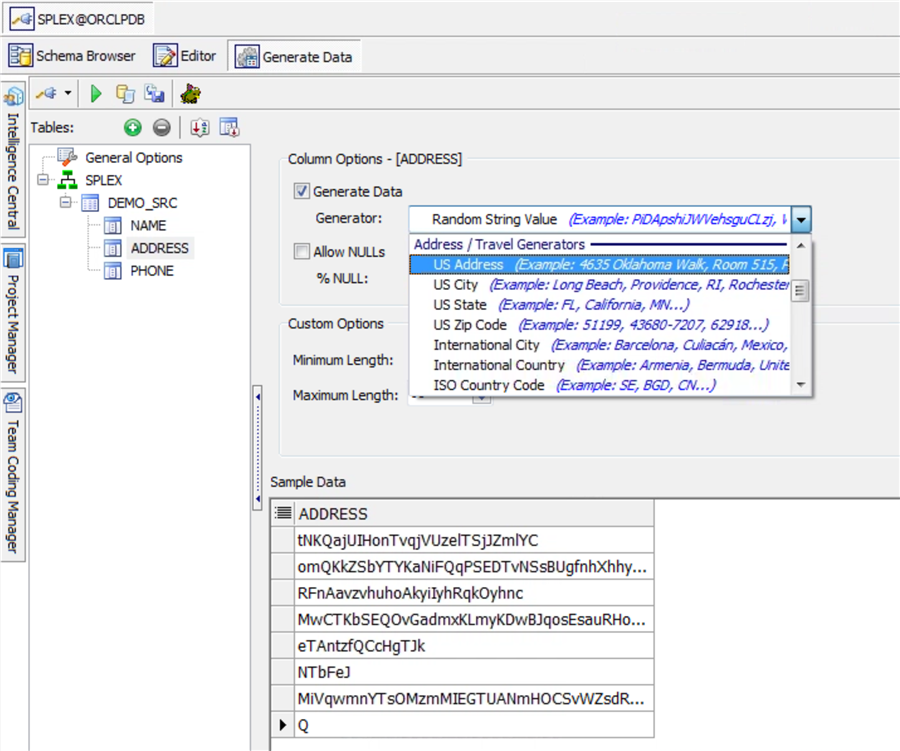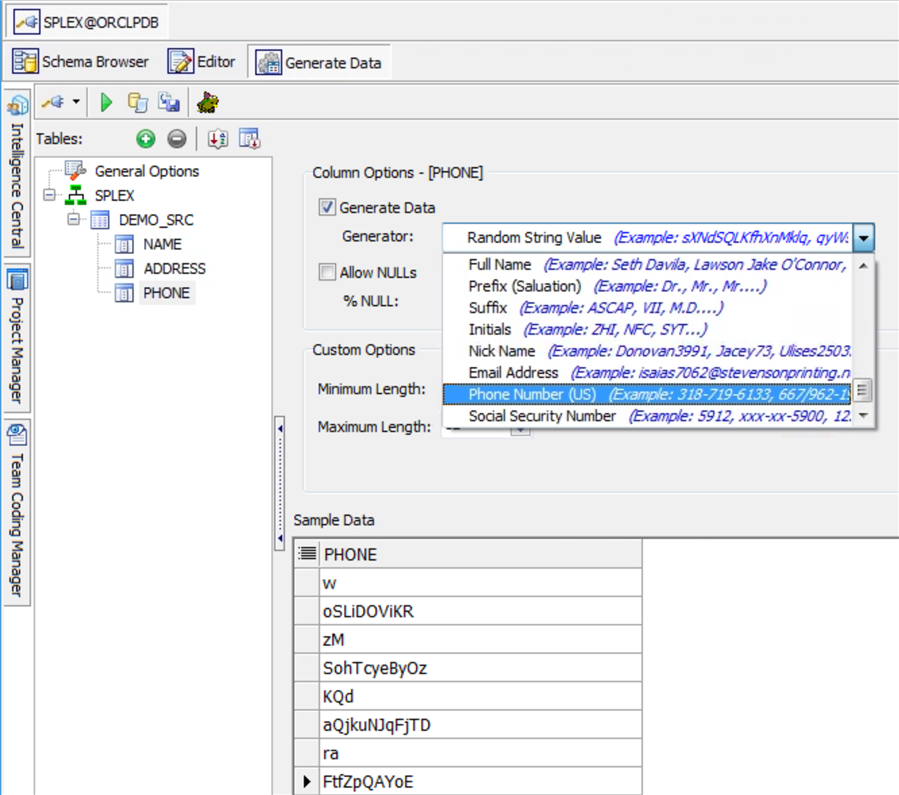 All of the fields are generic until you choose the appropriate data type. You will see this after the data is generated.
The demo_src table is currently empty but that will change as soon as we run the Data Generation routine and since we have SharePlex running this data will get automatically, in near realtime, replicated to the demo_dest table.
Simply click on the green arrow in the upper left and the data will be generated: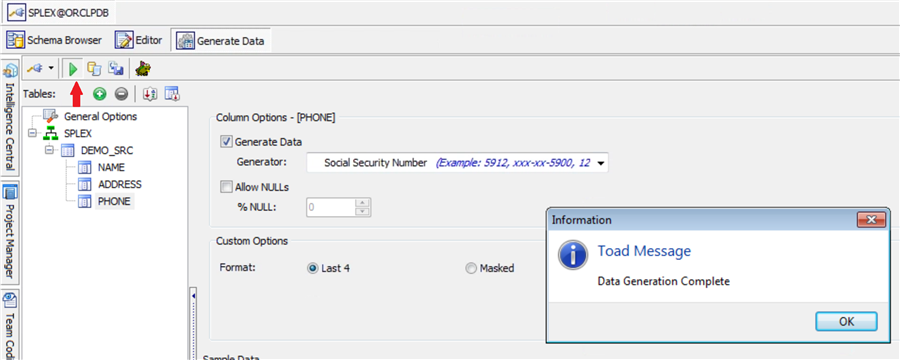 Refreshing the DATA tab in the Schema Browser on the demo_src table will show you the data that was just generated.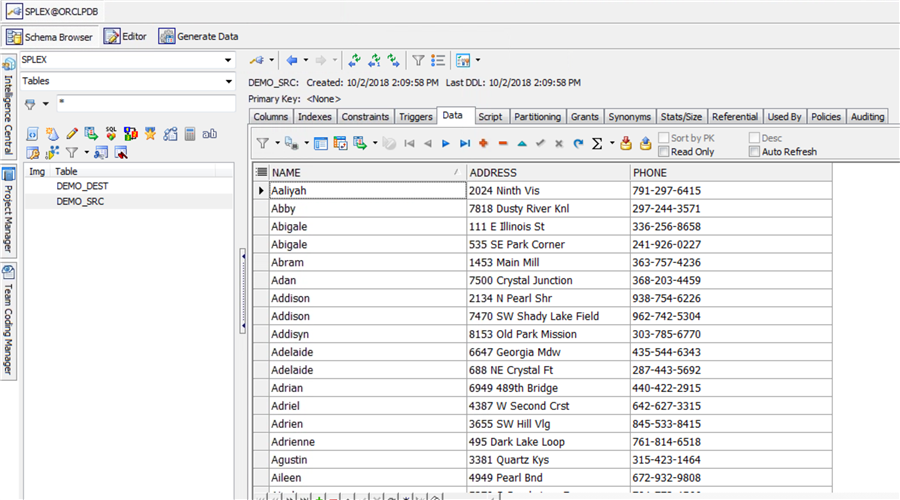 Now look at the demo_dest table and you will see that the data has been replicated: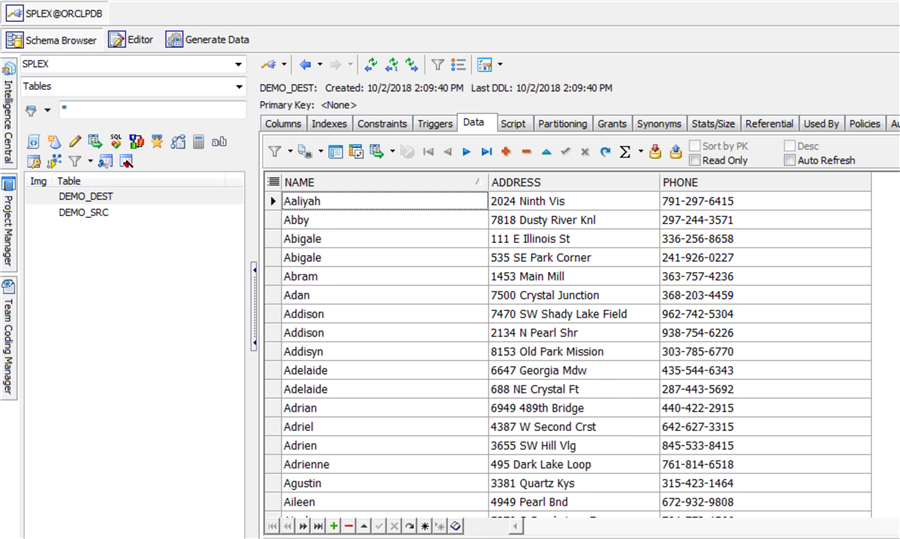 Now when you are working on your POC and need to generate data quickly and verify that SharePlex is working properly and your data is being replicated where you want it to be, you can use Toad to generate the data.
You can also use Toad to truncate the tables to start with fresh data or use the data generator to add more data to the tables to test replication of your growing data sets.
Hopefully this blog will help you understand how SharePlex and Toad work as partners when it comes to data generation and replication.
I will have a few more blogs that show other ways Toad and SharePlex work together so stay tuned.
You can get more information about Toad for Oracle and SharePlex, and all of the tools in the Quest family by visiting us at https://www.quest.com/products/# .
-Mark