Have we got a lucky shirt for you!
When you think of PASS Summit, one thing, and one thing only, comes to mind: fashion. Don't look at me like that. You KNOW what I'm talking about.
So coy.
But I know how you packed for Seattle. Barry White moaning through the speakers as you smoothed out those Old Navy khakis. The beige. The pleats. The sexiness on another level! Oh, you laid those khakis softly in your suitcase like you were going to make sweet, sweet Ovaltine afterward. Because packing is hard work. And you get thirsty.
Mmmmm khakis. Like Patrick Stewart's cranium: so Band-Aid colored, so stain resistant, sauce just rolls right off.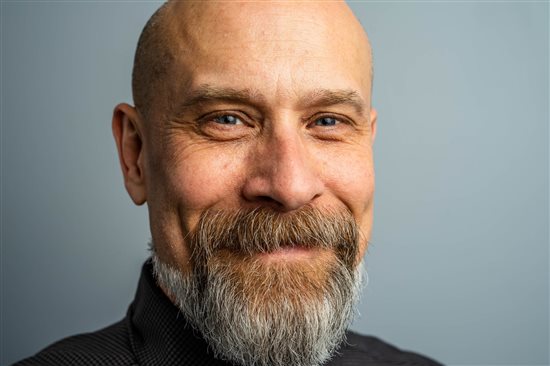 How did I create this mental Venn diagram? You don't have to share a 20-piece nugget with Captain Picard to know that dome doesn't absorb Sweet and Sour. Well, now I'm getting thirsty, too. I'm thirsting to hear what shirt you packed to compliment those sassy pantaloons. A polo? A button down? Yeah? Yeah?! No!
BUM-BUM!
Hear that? That's the ominous bass of the "Special Victims Unit" theme song because you have committed a fashion crime, *** Wolf. And it's especially heinous. The only shirt anyone who knows anything about fashion will be wearing at PASS is this! Behold…
The Quest® tee
Hubba hubba! Can you even handle it?! The cotton. The… shirt shape. Rrrrrroar! *clawing cat paws* The super awesome "Modernize Your Database Environment" theme! That's right. This isn't just any old T-shirt. This shirt has magical powers.
Like Patrick Stewart's head
This shirt, should you choose to wear it to booth #106 on Friday, November 3 at 1:40 p.m., could win you…
*Rips sheet off massive pile of incredible prizes*
A Nintendo Switch
An Oculus VR Headset
Beats Studio3 Wireless Headphones
Looks like someone just spilled their Ovaltine.
Good thing those khakis can resist stains. But you know what they can't resist? The urge to walk your legs on over to booth 106 where you have even more ways to win. Those khakis are really putting the "smart" in "smarty pants" now, aren't they? You can thank them later. When you're lying in bed, your new Oculus headset making you scream with glee, as your smart watch makes you feel vaguely intellectually inferior with its general smartness, and your Beats blast more Barry White through your room and your Nintendo Switch brings all the fun and distraction you need to cope with all the human interaction of the tradeshow and oh, Mylanta! Who knew fashion could change your life, but it did!
But, wait. Go back. Hop in the DeLorean. What were those other ways to win? How did you get so lucky?
You upped your odds, of course.
You:
Watched a demo to get a raffle ticket
Followed @Quest on Twitter to get another ticket
Tweeted a picture from PASS Summit and used #QuestSoftware to get another ticket
Registered for a Quest community at our community kiosk to earn yet another ticket
Now let's head to the future where you show up, once again, at booth 106 on Friday, November 8 at 1:40 p.m. to win yourself thee coolest prizes at pretty much any tradeshow ever. Forget thanking your khakis. You can thank your lucky Quest® tee!
Get Your Shirt On at Booth 106
You must have your t-shirt on to be eligible to win. No purchase necessary. A purchase will not increase your chances of winning. Exhibitors and government employees are not eligible (sorry folks!). Legal residents of the U.S. 18 years and older. Void where prohibited. Contest ends November 3, 2019. For official rules, prize descriptions and odds disclosure, stop by our booth