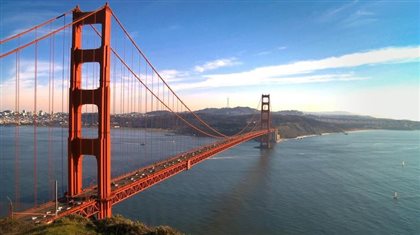 With so many of the world's biggest names in IT speaking at Oracle OpenWorld, you have the opportunity to vastly expand your knowledge. But with a whopping fifty speaking sessions to choose from, where do you even begin?
Relax. We've got you covered.
We analyzed this year's long list of expert presentations and handpicked five sessions that focus on high-value skills and support your career growth you can't afford to miss. Be sure to set some reminders in your phone because the best 2017 OOW sessions are bound to fill up quickly.
#1 Database Consolidation Using Oracle's Multitenant Architecture
Sunday, Oct 01, 1:45 p.m. - 2:30 p.m. | Moscone South - Room 153
Consolidating database servers can go a long way toward streamlining your IT, but it still leaves you with several different databases to back up, upgrade and monitor. In this session, learn how Oracle's multitenant architecture can free you from riding herd over multiple databases, so you can focus on the strategic initiatives that drive your business. This session covers Oracle Database consolidation approaches and challenges, Oracle's multitenant architecture and administration concepts, ensuring high quality of service with multitenant environments and performance monitoring for multitenant environments.
State of the Art Cloud Platform: Database
Session Type: Sunday Session
Speaker:
Pini Dibask, Product Manager for Database Solutions, Quest
#2 Accelerate Innovation with Oracle Cloud Platform Data Management [CON4804]
In this session, architects, DBAs, and application designers will learn modern data management capabilities for big data analytics, streaming, and AI from data lakes as well as conventional transactions that benefit from maximizing the power of Oracle Database with MySQL, NoSQL, Hadoop, and Spark in the cloud.
State of the Art Cloud Platform: Big Data, Database
Speakers:
Aali Masood, Oracle
Michael Connaughton, Oracle
Bertrand Matthelie, Oracle
#3 Advance from DBA to Cloud Administrator [CON1103]
In this session, learn how to capitalize on the cloud career opportunity by understanding the trends, challenges, and possibilities in the DBA community. Gain confidence and control to help you justify why you should take action and provide guidance to your management to effect transformational change.
State of the Art Cloud Platform: Database, Management Cloud
Speakers:
Erik Benner, Enterprise Architect, Mythics, Inc
Timothy Mooney, Oracle
Moe Fardoost, Oracle
#4 Hadoop, Spark, Flink, and Beam Explained to Oracle DBAs: Why They Should Care [CON6709]
From data at rest to data in motion, from reactive to proactive interaction, from batch processing to streaming engines, big data frameworks have evolved to cope with business trends and requirements. This session describes the key concepts and compares Apache Hadoop to Apache Spark, Apache Flink, and Apache Beam. Big data analytics applications running on Hadoop, Spark, and the like using query engines or APIs need to access, integrate, and correlate master data in Oracle Database. The session also describes how to turn Oracle Database tables into Hadoop or Spark data sources for direct access without moving or copying data over. The session also discusses why Oracle DBAs should care.
State of the Art Cloud Platform: Application Development, Database
Speakers:
Jean De Lavarene, Oracle
Kuassi Mensah, Director, Product Management, Oracle
#5 Implementing DBaaS with Oracle Enterprise Manager: PNC Bank Case Study [CON7089]
The ability to deliver database services to a company in a fast, secure, and cost-effective manner is a critical part of being successful in today's highly demanding IT environments. Traditionally, the database administrator provides the database services businesses need to move forward, but resource constrains caused by manual approaches can hinder the ability to provide critical services in a timely manner, increasing business costs. Using Oracle Enterprise Manager, the database cloud administrator can remove the resource and infrastructure barriers and deliver database services dynamically to match supply with demand. This session provides information on how PNC architected, configured, and managed the estate using Oracle Enterprise Manager.
State of the Art Cloud Platform: Database, Management Cloud
Speakers:
Jeff Dubovecky, PNC
Martin Pena, Senior Director, Product Management, Oracle
Michael Tziovannis, VP , Senior Platform Architect, PNC Financial Services Group
Anything else?
Yep. One more thing: Don't forget to stop by booth #5401 for your chance to win an Oculus Virtual Reality system. You'll also get to see how we're making it easier than ever to monitor, manage and replicate your databases. Click here for the official list of sessions.