Holy tradeshow chaos!
Look at these humans everywhere – all up in your biz! The sweaty handshakes, the names you won't remember, the pressure to buy products. You had to put on pants. Your "nice" shirt is slowly and methodically decapitating you with its top button. It's so tight. So stabby. I don't need a tracheotomy, shirt! If only you could hop in a magical DeLorean, fly back in time, pack a more comfortable ensemble. But nay!
You've got to mingle.
And try not to pass out from the floral perfume wafting out of your armpit region. You knew you should've packed your Axe shower gel, maybe your Bod Man Bod Spray. Why does hotel soap always leave you reeking like you got in a cage fight with a plumeria?! I don't WANT to smell like a hibiscus sunset! What does that even mean?! It's too much! You need to escape, but you're not Marty from "Back to the Future" and Doc is nowhere in sight.
All right. Calm down. You got this.
You are an international IT professional of mystery at the coolest tech conference of the year. And you are going to rock. This. Oracle OpenWorld. Because you heard a little sumpin sumpin 'bout the Quest booth. Mmhmm. You heard they've got chill people who aren't going to hit you over the head with some mind-numbing sales pitch. Nope. They're the cool kids. The fun crew. And rumor is, they've got a little time-travel wizardry up their sleeves.
Looks like booth #5401 is the place to be.
You're eyeing the Quest booth now, with its book signings and Oculus VR-system giveaways. And the products! Yes, that's Toad®! You love Toad. And SharePlex®. And Foglight®. And, wait – are those free T-shirts? Yes again!
*Rips buttons off dress shirt*
Guys! Hey, guys! I want a free tee!
Come GET your free tee.
We're excited to relax and hang out with you, creepy angora sweater of curlies popping out your neckline and all. We don't mind. We accept you as you are. Because there's nothing we love more than talking shop with new friends. Well, maybe one thing: We're also pretty fond of helping our amigos overcome their toughest IT challenges. It's sort of what we're known for here at Quest. Yeah, we're that Quest. We're going back to our roots and taking you to the future. It's just who we are. Well, technically, this is who we are:
Meet The Team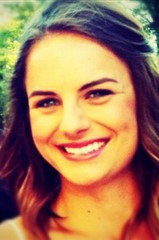 Megan Cynaumon
Megan lives in Orange County, CA, and has worked in marketing at Quest for six years. She's the marketing manager for Quest's Information Management business, promoting products like Toad, Spotlight, and SharePlex. She loves reading new books with her book club, working out, soaking up sunshine at the beach and watching an amazing sunset.
What she's most excited for at OOW: Meeting new and potential customers and unveiling Toad Edge™!
Favorite "Back to the Future" movie: The third one – Marty McFly in a Western? Yes!
"Dr. Emmett Brown: It means your future hasn't been written yet; no one's has. Your future is whatever you make it, so make it a good one."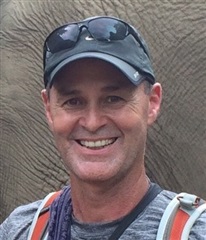 Russ Tuttle:
Russ lives in Colorado and has been a sales engineer specializing in Quest's database products for more than 15 years. He enjoys playing hockey, cycling, hiking in the Colorado Rockies and Colorado's great craft beer scene. Before Quest, Russ worked as a DBA and developer for Oracle.
What he's most excited for at OOW: Seeing how Toad Edge is received
Favorite "Back to the Future" movie: The first one -- "Back to the Future"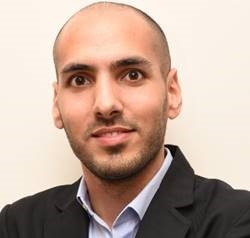 Pini Dibask:
Pini is a product manager for Database Performance Monitoring and an Oracle database professional. He specializes in performance tuning, high availability, data protection and other database areas. Pini is an Oracle Database Certified Professional and a frequent speaker at Oracle conferences. See his blog at: OracleDBPro.BlogSpot.com.
Don't miss the breakout session by Pini Dibask:
What he's most excited for at OOW: I'm looking forward to presenting my session about database consolidation using Oracle 12c Multitenant option. In addition, I will be at the booth presenting our Foglight for Oracle database monitoring tool to customers and prospects. In my free time, I hope to attend some good conference sessions.
Favorite "Back to the Future" movie: The original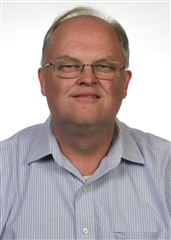 Clay Jackson
Clay Jackson is a database systems engineer for Quest, specializing in Database Performance Management and Replication tools. Prior to joining Quest, Jackson was the DBA manager at Darigold. He spent more than 10 years managing Oracle, SQL Server and DB2 databases and DBAs at Washington Mutual. While at WaMu, Jackson was the enterprise database compliance officer, with responsibility for database security and disaster recovery. He also worked at Microsoft and Starbucks, is a CISM, and has a master's in software engineering from Seattle University. Clay holds a US Amateur Extra Class Radio Operator license and has been active in the Search and Rescue and Emergency Management communities in Washington State and is a "weather fan" who has collected more than 20 years of weather records, stored in a MySQL database.
What he's most excited for at OOW: Networking and (re)connecting with Quest team members and 50,000 of my Oracle colleagues
Favorite "Back to the Future" Movie: The third one -- "Back to the Future Part III"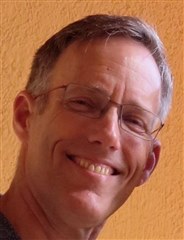 Tim Fritz
Tim is a senior sales engineer manager in Quest's Information Management business unit. Tim had nearly 20 years in the IT profession before coming to Quest, as a developer, systems analyst and DBA. He's used that experience to help our customers solve business problems using Quest software solutions. Tim has supported database products his entire tenure at Quest – nearly 18 years – including Toad and performance management products. Tim has held leadership roles in customer success.
What he's most excited for at OOW: I'm hoping to hear attendees' hopes for software solutions in the coming year and more. I'd like to hear about their business challenges and how our tools can help them meet those challenges. I'm always interested in hearing about specific experiences with Quest products, and I really enjoy hearing success stories and ideas for improvement in our products and our approaches to customer success.
Favorite "Back to the Future" movie: Original -- "Back to the Future"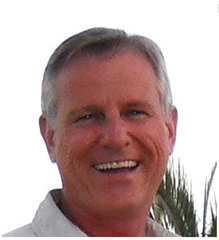 Gary Jerep
Gary has been with Quest for more than 16 years. As a software solutions consultant, he has met with thousands of Quest Software customers, specializing in the database management solutions within the Information Management business segment of Quest.
What he's most excited for at OOW: Looking forward to meeting customers at the show (always my favorite part)
Favorite "Back to the Future" movie: It's a mystery.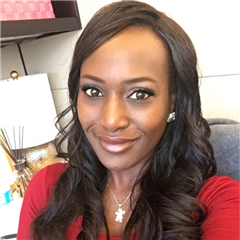 Jeanie Davis
Jeanie has been with Quest Software for more than two years. As an e-commerce senior analyst, she helps manage the Quest Software online shop. She's recently been assisting with Quest's corporate events and Oracle OpenWorld will be one of the first ones she will attend.
What she's most excited for at OOW: This will be one of my first big tradeshows. I believe attending Oracle OpenWorld will allow me to learn from my peers in a completely different setting. And the networking possibilities are endless!
Favorite "Back to the Future" movie: I have to go with the first and original "Back to the Future." Anytime it's on the television, I will literally stop what I am doing and watch it. #TeamDrEmmettBrown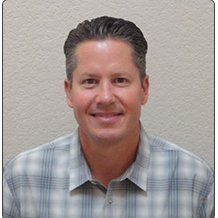 Tim Moshenko
Tim Moshenko has been an account executive at Quest Software for nine years, specializing in Quest Database Performance Monitoring and Backup/Recovery solutions. In his free time, Tim enjoys being with his family at the beach, if it's warm.
What he's most excited for at OOW: I am most excited about meeting new people and connecting with current customers. I love to hear about the value they are getting from our database solutions.
Favorite "Back to the Future" movie: The first "Back to the Future" movie is my favorite.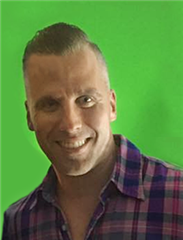 Jason Schuerhoff
Jason is a Toad national account manager, part of the Named Account Team for Information Management. His role consists of managing 15 named accounts, providing technical, licensing requirements. Jason has been working on growing the utilization of our toolset and aligning those tools to the customers' strategic business initiatives like DevOps.
What he's most excited for at OOW: Engaging with the customers and learning what's really top of mind for them as Oracle users, today and in the future.
Favorite "Back to the Future" movie: You have to go with the original movie.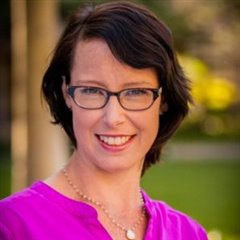 Nicole Tamms
Nicole is a senior product marketing manager working with Toad database management solutions, including Toad tools, component products and emerging Toad technologies. She's been with the company for 18 years, ten of which have been in product marketing. Her prior experience in analyst and public relations, corporate communications and corporate marketing at Quest set a solid foundational skillset for strategic product marketing. She's a California native and lives with her husband and two children in Long Beach, CA.
What she's most excited for at OOW: Meeting customers and learning more about their requirements as well as attending sessions covering Oracle Cloud Database, MySQL, Agile and DevOps.
Favorite "Back to the Future" movie: Undecided.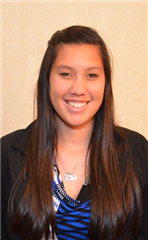 Tory Speer
Tory has been with Quest Software for two and a half years. She is a public sector Account Manager for the Toad product line. Her primary focus is on state/local and higher education accounts. Tory loves helping her customers understand the power of Toad and how it can make their IT department more efficient and productive. She cultivates strong relationships with her customers in state, local and higher education organizations so that they feel confident working with her to solve their database development challenges. She is a dedicated customer advocate, assisting her clients through the full sales cycle and continues to work with them to ensure they are getting the most out of their investment with Quest.
Fun fact: Tory was a scholarship athlete at Boston College, playing softball for the school, earning First Team All ACC honors as well as multiple Scholar Athlete awards as well.
What She's Most Excited for OOW: I am most looking forward to meeting with customers at Open World who are long-time users and fans of Toad. I love interacting with customers who are excited about our product and see true value in what we do every day at Quest.
Favorite "Back to the Future" movie: Undecided.