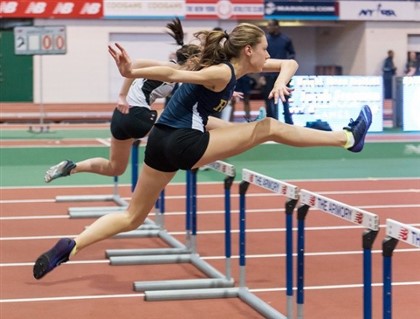 What's the only thing harder than running hurdles?
Running them while trying to catch up to someone going faster. And making sure that you don't lose your 3-step stride. Or knock over a hurdle. Or completely lose your footing.
What's the only thing harder than database development?
Doing it while trying to maintain the agile pace of the app development team. And making sure that you don't lose transactional data. Or deploy inefficient code to production. Or cost yourself valuable business.
We've been blogging lately to show database developers like you how to catch up with agile by automating more. Our new tech brief is called Enabling Agile Database Development with Toad – Part 2.
It shows you how to implement agile database development with Toad Development Suite for Oracle and Toad Intelligence Central in your environment to automate, optimize and validate code and processes.
Toad Development Suite installation and architecture
Your first step toward agile database development in 2017 is to install Toad Development Suite for Oracle on your desktop.
The architecture of Toad Development Suite extends to the version control systems you already have in place. Your development projects can live in Toad Intelligence Central, from which you can share scripts, code, templates and other artifacts, plus execute a variety of actions. Toad Intelligence Central also connects to Jenkins, Hudson, Bamboo and Team City to facilitate continuous integration processes.
Tools for agile database development
Once Toad is in place, you and your fellow developers can start using its components to accelerate your processes.
Automate code QA – You continue to access PL/SQL code and objects from the Oracle database as usual, but Team Coding controls and monitors the check-out from and check-in to your version control system.
Automate code quality reviews – Code Analysis reviews code against almost 200 pre-defined coding rules across categories like program structure, maintainability and efficiency. With Code Analysis you can create Rule Sets based on your own coding standards requirements, then select which rules to use and store the results of code reviews.
Validate and optimize your code – PL/SQL Profiler graphically depicts the performance of your statements to help you locate bottlenecks. SQL Optimizer pinpoints and rewrites inefficient SQL, then provides alternatives that improve performance.
Automate functional code tests – Code Tester automates functional testing by facilitating test case creation. The test cases can be then executed either from Toad's Editor or from the Run-to-Test feature of Toad.
New tech brief: Enabling Agile Database Development with Toad – Part 2
Ready to get practical? With our new tech brief, Enabling Agile Database Development with Toad – Part 2, Toad Development Suite setup is easy. You can get right to work automating your database development pipeline and catching up to all the other agile development processes in your organization.
Video walkthroughs? We have those too. Our Toad for Oracle product manager John Pocknell has put together a series of videos on implementing Toad Development Suite. You'll find links to them from the tech brief. For example, here's the video on optimizing SQL and PL/SQL: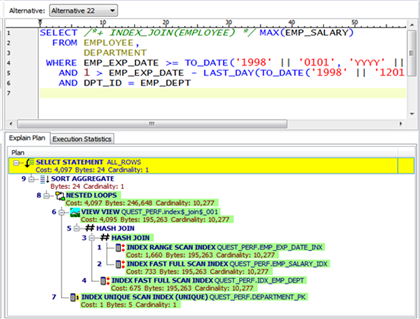 Don't have Toad Development Suite yet? Download and install the trial version of Toad Development Suite and get your 2017 off to an agile start. Run your hurdles and catch up with all the agile development in your organization now.
Download our tech brief, Enabling Agile Database Development with Toad – Part 2
Photo credit: Steven Pisano, (CC BY 2.0)