Happy New Year!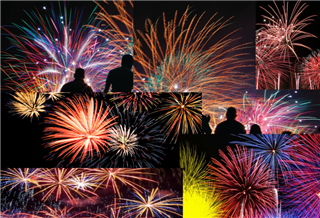 Hope you are off to a great 2017!
It's a New Year and time to do those "New Year" type things. For Stat – It's time to update your Stat System Settings. You can find these settings by going to the following location within Stat:
Maintenance > General > System Maintenance.
When the System Maintenance screen loads you will see several tabs on the form. The settings we want to change are on the "Parameters" tab.
The specific values we want to update are the:
CSR date range lower limit (ddMonyyyy). For example: 03Mar2010
CSR date range upper limit (ddMonyyyy). For example: 03Mar2010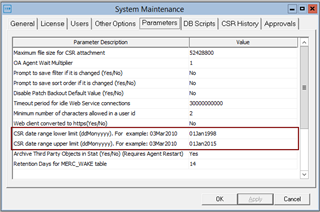 You might want to consider changing them to the start of the current year for the lower limit and the start of the next year for the upper limit.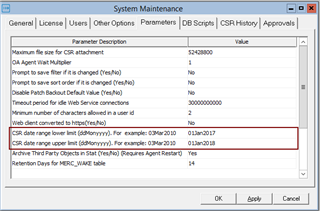 Whats the Impact?
According to the Stat Administrators Guide these values have the following description:
"The lower and upper limit of the date range available on CSRs. These values are expressed in a DDMMMYYYY format. The default lower range is 01 January 1998 and the default upper range is 01 January 2015."
As stated they impact the date ranges available on CSRs along with a few other areas: They are used in the Stat Migration History Wizard and the Stat Report Wizard as default dates when these utilities start as shown below.
Overall, this is a small, fast adjustment to make things a little quicker as you go about your day.
Thank you for taking the time to read this post, I hope you found it to be informative.
Respectfully,
William R. Hart
Solutions Architect
Quest | Presales