While Toad for Oracle has had Automation for a long time now it has been necessary to run it on your desktop. While this is an important feature this limitation made it not ideal for organizations where security is imperative, such as in the Federal marketplace. Leaving your desktop on so that Toad could run it's automation on the Windows Scheduler isn't a good idea.
Now Toad for Oracle provides the ability to centralize many things to help with Collaboration, including putting all the scheduled automation task on Toad's collaboration server, Toad Intelligence Central. Now Toad for Oracle and Toad Data Point can use Toad Intelligence Central to not just store and share information, objects, files, scripts etc. but can also have all the Automation run on a secure server instead of each individual desktop.
Not only is this a much more security conscious option for Automation but it amplifies all of Toad's collaboration features and Toad Intelligence Central helps organizations move to the DevOps/Agile development strategies.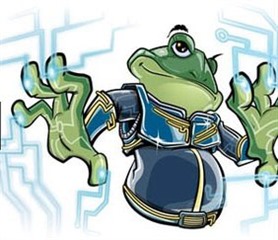 Check out all the things that adding Toad Intelligence Central can do for your Toad user community.