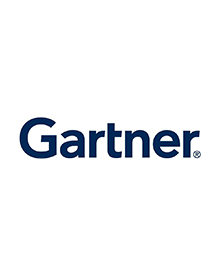 Quest Software, the leader in Active Directory backup and disaster recovery solutions, helps you protect AD backups from malware and minimize the impact of ransomware attacks with the latest release of Recovery Manager for Active Directory Disaster Recovery Edition and the new Secure Storage capability.
According to Gartner, "Increasingly sophisticated ransomware attacks are specifically targeting backup data and administrator functions." This includes "stealing of credentials for critical systems accounts" and "attacks on the backup administration console."
The report outlines several capabilities to detect, protect and recover your environment against ransomware attacks, including:
Anomaly detection
Malware scanning
Securing backups
Recovering in isolation
To read more Gartner recommendations on preventing and mitigating ransomware attacks with a modern backup solution, get your complimentary copy of the report today.
Source: Gartner, Detect, Protect, Recover: How Modern Backup Applications Can Protect your From Ransomware, Nik Simpson and Ron Blair, January 6, 2021.
GARTNER is a registered trademark and service mark of Gartner, Inc. and/or its affiliates in the U.S. and internationally, and is used herein with permission. All rights reserved.