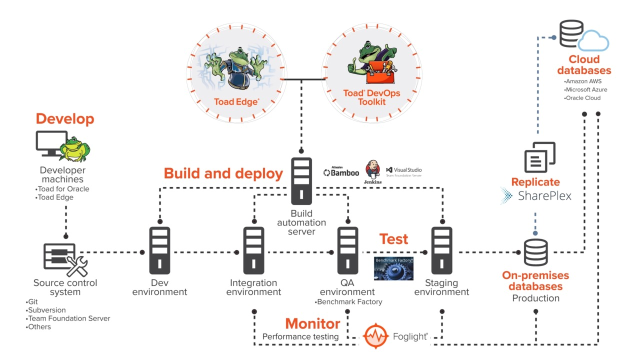 02:00
Application deployments are often delayed when corresponding database changes are required because database change management is a manual, incomplete process that often results in defects which can lead to application downtime. And while you're fixing all your issues, your competitors are innovating faster and moving ahead of you. However, organizations struggle to implement database change management into their DevOps culture and simply putting stop-gap solutions in place or continuing with uncoordinated processes is not the answer.
What if you could accelerate your DevOps pipeline end-to-end and combine higher quality database changes with application changes? What if you could monitor performance issues throughout your DevOps pipeline? What if you could automatically replicate production changes in near-real time to other database environments?
Quest® database management solutions help you increase the velocity of your database changes, continuously monitor the impact of these changes on your DevOps pipeline and replicate them from production to other databases, including those in the cloud.