Please note that there is a newer version of an article talking about showing Foglight dashboard in sharepoint
http://en.community.dell.com/techcenter/performance-monitoring/foglight-administrators/m/admin-downloads/20438531.aspx
======================================

Golan Shem-Tov here with the Foglight solutions architect team at Quest.
Customers have recently indicated that the Foglight WebPart was still asking for user/password even when used with nologinuser dashboard.
The solution to using Foglight web page for a no login user dashboard with sharepoint is using the Microsoft "Page Viewer Web Part".
When you add a web part choose the Microsoft "Page Viewer Web Part".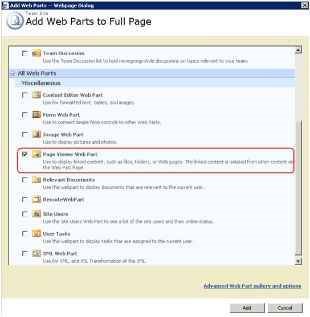 Make sure you get the right view ID (reference ID) from the Foglight dashboard "link to this page" (located in the right action panel).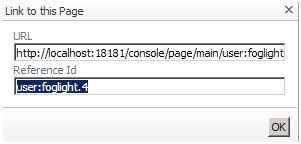 Configure the Web Part with the right URL in the link location
http://
<server>:<port>/console/foglight_ext?viewId=<Reference ID>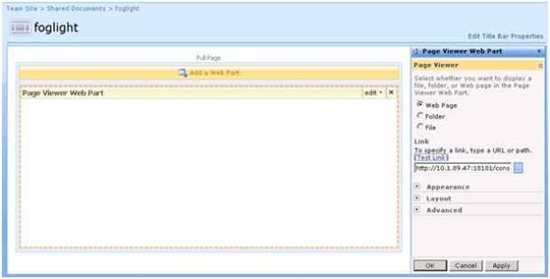 Use the "Test Link" functionality to verify you reach the right page.
Your nologinuser dashboard will now be visible in SharePoint