From time to time we get to experience situations on the road that get us thinking about Foglight Values that we often take for granted and in many cases validate what we are trying to do with Foglight.
We were at the Web 2.0 Expo this week and were presenting Foglight experience monitor and viewer in the show.
We showed the end user use case in our lab that shows the ability to track users that are transitioning between steps of a purchase process and Foglight's capability to monitor user conversion between the steps of the process and alerting when users stop/drop out of that process and the lost sale because of that.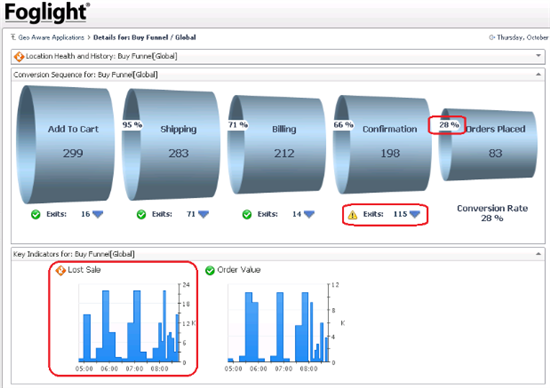 The immediate question from almost every customer that saw it was "Can you show me WHY people are not completing this purchase process?"
When we then clicked on the link for the number of users that exited and showed them the user replay , flow and data ( only data that is allowed to be collected or seen) we got the immediate response "YOU CAN ACTUALLY DO THAT??? JUST BY SNIFFING HTTP/S TRAFFIC???"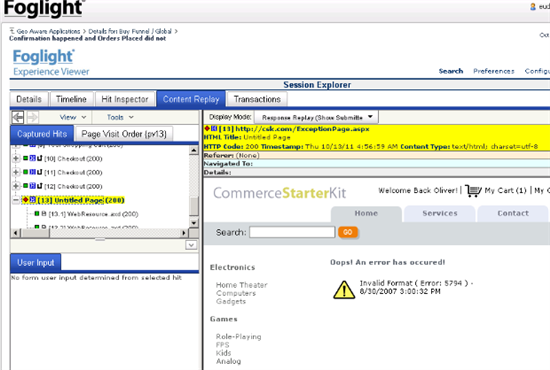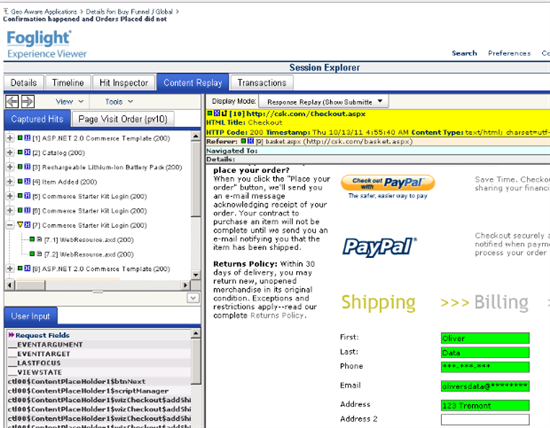 Well, we CAN and we DO!
This Foglight End User capability is something that is being used at many customer sites and at Quest. This powerful and unique feature gives the ability to get a the user's application workflow and the data (only the data that is allowed to be collected or seen) to generate a reproducible use case so developers can recreate the problem as well as used as a Quality of Service tool that enables you to contact customer that had problem and try to complete the process.
Hope you find this article useful.
With questions and comments don't hesitate to contact me at gshemtov@quest.com
Golan Shem-Tov