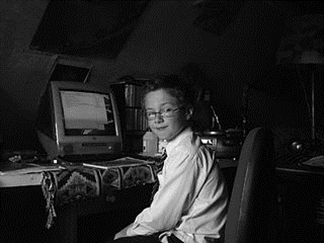 A few of us write perfect code the first time through. Like this fellow.
For the rest of us, there's Toad for Oracle Xpert Edition. We've published a new business brief packed with screenshots and five ways Xpert Edition can help you write better code.
Team productivity, tighter code and better testing
Toad for Oracle Xpert Edition picks up from Toad for Oracle Base Edition, the tried and true tool for database development and administration. Unlike other development environments for SQL, Xpert Edition is built for team productivity. Many of its features enable teams of programmers to collaborate and release tighter, better-tested code.
Here is an overview of the five things you can do with Xpert Edition to write and release better code:
Write more-efficient code quickly and easily. Xpert Edition includes integrated SQL and PL/SQL performance tuning, with the Auto Optimize tool inside the Toad Editor, and SQL Optimizer for reduced query times.
Ensure code quality. You can validate your code in real time in Toad Editor or use Code Analysis for review and management reporting across the entire project.
Manage code changes effectively. Integrate with version control tools and combine Team Coding with Code Analysis to enforce your organization's standards of code quality.
Quickly create valid test data. The Data Generation feature populates empty tables with representative data for the data types defined within the schema objects.
Automatically generate sync scripts and report on schema changes. You can confirm that your expected schema changes are moving successfully from DEV to TEST to PROD and quickly catch any unexpected changes.
Next steps
Try Toad for Oracle Xpert Edition free for 30 days and have a look through the business brief, "Top Five Reasons to Upgrade to Toad Xpert Edition" for lots more details on how Xpert Edition can help you write better code.